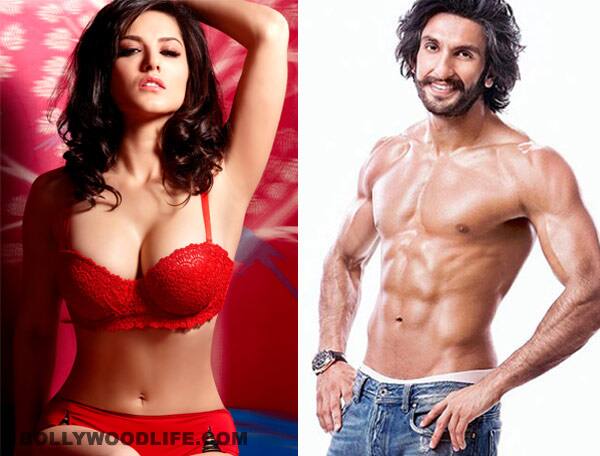 Yes, that's what the former Canadian pornstar has been saying in the tinsel town but why? Read on to know
Ranveer Singh and Sunny Leone are poles apart in every aspect but the latter apparently thinks that Deepika Padukone's alleged beau is following her footsteps. How's that, you ask? By now we are sure all of you have watched the Gunday actor's condom commercial. Yep, the one where he says Do The Rex…Wink wink! Well, RS is not only the first A-lister in Bollywood to endorse a condom brand but the B-town hunk has even received rave reviews for his funky and very sexy ad film. While the Band Baaja Baaraat star is enjoying all the attention, Baby doll Sunny has been tom-tomming about how Ranveer has copied her as she has been endorsing a condom brand for a while now. That's the latest buzz and if it's true then wethinks Ms Leone seems to have assumed a bit too much too early.
We agree that Ragini MMS 2 heroine is the first B-townie to have agreed to be the face of a condom brand. But if she was as successful an actor as Ranveer Singh, she would have stayed miles away from doing a condom commercial, hai na? Maybe now Daniel Weber's wifey would zip up!