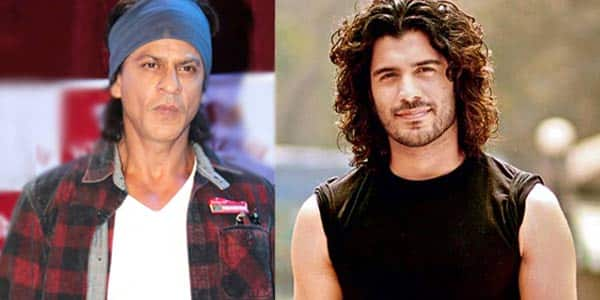 Inspite of having a busy schedule, SRK is trying to help his protege make an impressive directorial debut
Shah Rukh Khan has always had an eye for talent. He spotted Deepika Padukone and signed her opposite him in Om Shanti Om, and we all have seen her rise to being the queen of Bollywood. Another talent that SRK spotted was Saahil Prem.
It was way back in 2012 when Saahil debuted with Someday, India's first dance film, that King Khan got impressed by his performance. SRK had also proclaimed that Saahil is the next big thing in B-Town. Now after a few years when Saahil is all set to come up with his own directorial film on dance, the Baadshah of Bollywood once again has decided to help his protege.
It is also natural that actor-director Saahil Prem wants Shah Rukh to see the trailer of his directorial debut Mad About Dance before it is unveiled to the world. Despite his busy shooting schedule, Shah Rukh has been personally involved with the for a long time now. Not only has he been speaking to Raju Chadda of Wave Cinemas and Bhushan Kumar of T Series to ensure a good backing for the film, Shah Rukh will also be taking time out from his busy schedule to promote Mad About Dance during its release.
Saahil of course is feeling absolutely indebted to get this kind of support from none other than Shah Rukh Khan and naturally wants to show his first official trailer to SRK so that he can get his inputs and feedback before it hits the theatres. M.A.D is a unique dance extravaganza of global standards and the young heartthrob Saahil has both directed it and is also playing the lead in it.