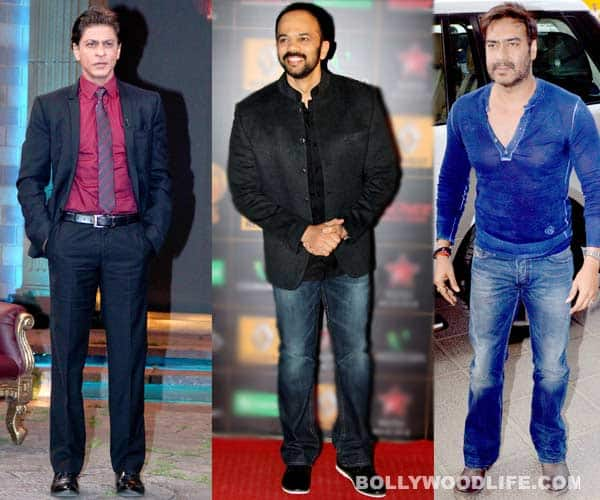 The news of Shah Rukh Khan hugging Ajay Devgn on the sets of Singham Returns raised quite a few eyebrows
Rohit Shetty, who was one of the major witnesses of this incident, revealed that Shah Rukh Khan and Ajay Devgn are otherwise very similar. "Ajay is very shy whereas Shah Rukh is totally outgoing. He can mix well with people and somehow he goes all out. Ajay just does his work and doesn't like getting out. He is very shy as far as media and interviews are concerned. That is the only difference between them but otherwise, nature wise both of them have a lot of similarities. People might think they are too different from each other which is actually not true", he said while promoting his next Singham Returns.
Rohit had also sarcastically claimed that he had the footage of the two actors hugging each other and will share it with anyone if someone paid him a crore. But when asked about it, he laughs it off. "Aare yaar, sab mere ko itna puchh rahe the ki maine bhi aise joke mar diya. It was more of a joke but even that made headlines", clarified the commercial director.
Singham Returns releases on Independence Day this year and stars Kareena Kapoor in the lead alongside Ajay Devgn who reprises his role as Bajirao Singham.