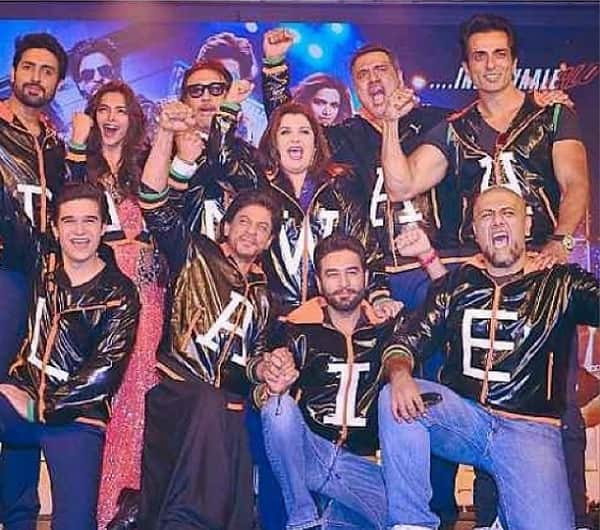 It was an ecstatic moment for the entire Happy New Year team, as the Indiawaale came together to launch the movie trailer
Shah Rukh Khan, Deepika Padukone, Abhishek Bachchan, Boman Irani, Sonu Sood and Vivaan Shah star in Farah Khan's upcoming multi-starrer Happy New Year. Though they are here to make the biggest steal of the year and dance their way to some big money, at the launch all were elated to have the first peek into their magnum opus be received so well by the audiences.
Apart from the unveiling of the HNY trailer the music composers for the film, Vishal-Shekhar enthralled the audiences with some popular numbers. Towards the end of the event the entire team came together for a group photo! The team loudly cheered as the photo was taken, elated by the Indiawaale having arrived for the world to see at last!
We are way too excited for the multi-starrer to hit the theares soon!