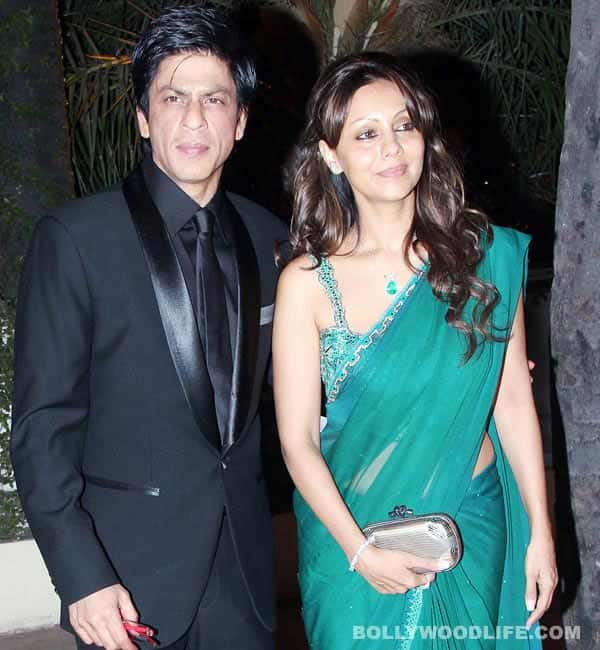 The court rejected the plea that demanded documents about the sex determination undergone by SRK's wifey
The Bombay High Court on Thursday upheld the order of a magistrate's court rejecting the plea that demanded documents about the sex determination test allegedly undergone by Gauri Khan prior to the birth of the couple's third child.
Justice Reveti Mohite-Dere, in her judgment on the petition filed by activist Varsha Deshpande, rejected the demand. Varsha has filed a complaint before the magistrate's court, seeking an action against Shah Rukh Khan and his wife Gauri, alleging that Gauri underwent a sex determination test before the birth of their son AbRam through a surrogate mother.
The complaint was based on a newspaper article alleging that the couple wanted to determine the sex of their child. She demanded documents about the tests, if any, from the Municipal Corporation of Greater Mumbai, which is the authority under the Pre-conception and Pre-Natal Diagnostic Techniques (Prohibition of Sex Selection) Act.
Advocate Uday Warunjikar, her lawyer, said that she wanted these documents to pursue her complaint. As the magistrate rejected her plea last year, she moved to the High Court.
Shah Rukh's lawyer Pranav Badheka told the court that no sex determination test was ever conducted. Pranav also argued that Varsha had no right to seek the documents.
The MCGM told the HC that it conducted an inquiry and found that the allegation against the Khan couple was baseless. The HC upheld the lower court's order.