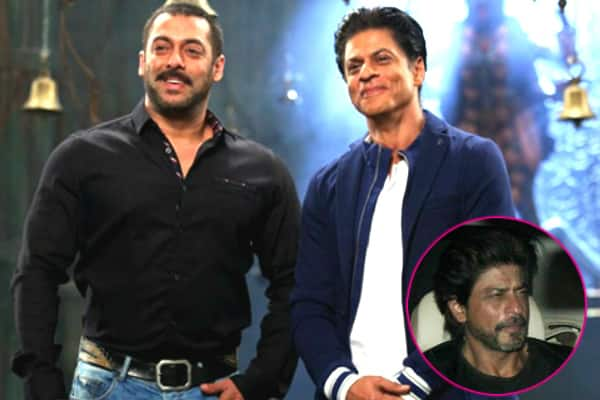 Shah Rukh Khan and Salman Khan are two of the biggest superstars in the country right now. We have seen the two bond a lot over the last few years. They are often spotted celebrating birthdays, partying together, promoting each other's films amongst other things. Recently, we saw Bhai party along with SRK post the Coldplay concert. But Aamir was nowhere to be seen. Last night again, when Salman threw a party, Shah Rukh was present but the Dangal star was absent!
Shah Rukh was seen entering Salman's Galaxy apartments late last night. The paparazzi present was happy to see SRK partying with Salman. The Raees actor looked tired, but was at his charming best in a black tee paired with a black hoodie. The duo partied together till the wee hours of the morning and had a great time for sure. We even saw Sajid Nadiadwala, Sooraj Pancholi and Suniel Shetty at the party. However, no sign of Aamir! ALSO READ – Salman Khan shares a shirtless picture to celebrate Shah Rukh Khan's Dear Zindagi
Well, we revealed to you recently how Salman found a lot of similarities between Dangal and Sultan. Bhai had seen the Dangal trailer and found it to be very similar to his film. He did not give Aamir any feedback as he usually does. How do we know that? When Aamir was asked about Salman's reaction recently, the actor did not know about it, but he wished that Bhai had seen the trailer. Salman did not tweet about the Dangal trailer, either of the songs or Aamir's look till now. This is strange coz he generally does promote Aamir and SRK's films. But he did not this time around! So is there any issue between Salman and Aamir? However, one must remember, that Aamir doesn't party that much. In fact, he has never come to party along with SRK and Salman, so this might just be one more such occasion… What do you guys think? Tell us about your thoughts in the comments section below! Also check out the pictures from last night's party right here: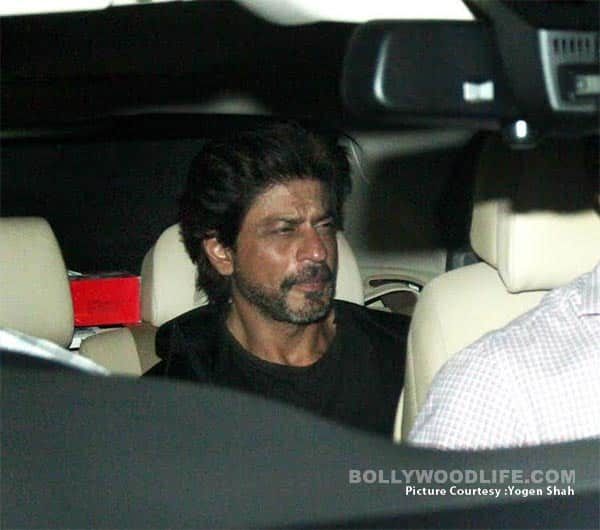 Shah Rukh Khan arrives at Salman Khan's Galaxy Apartments…
He was his charming self in a black tee paired with a black hood…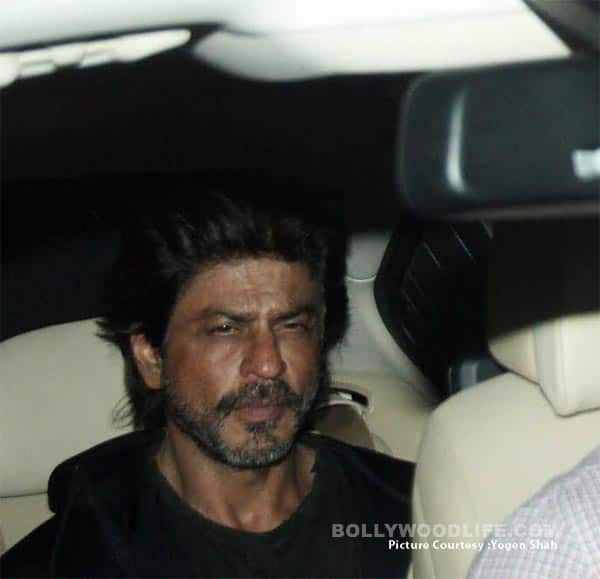 However, the actor looked very tired. Maybe the Dear Zindagi promotional spree may have taken a toll on him, right? ALSO READ – Salman Khan parties with Shah Rukh Khan under the same roof as Vivek Oberoi – view HQ pics
Arbaaz also came to the party along with son Arhaan…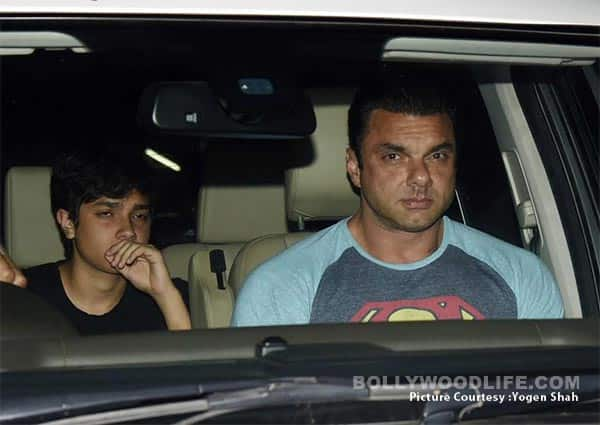 Sohail and son Yohan also joined the party soon after…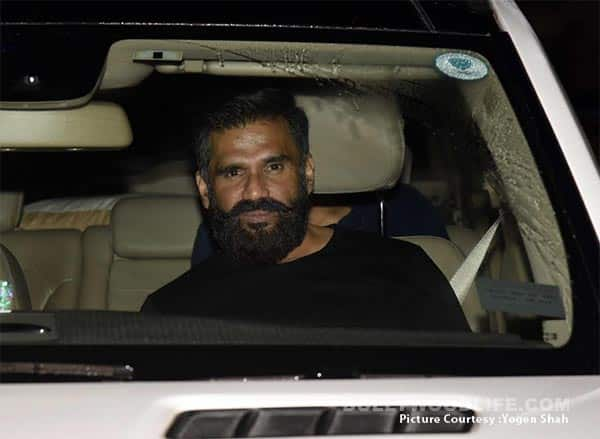 The macho Suniel Shetty also came in…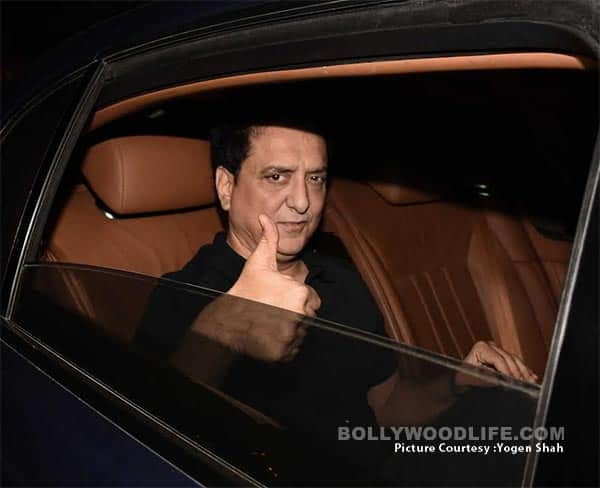 Salman's close buddy Sajid Nadiadwala followed Suniel into the bash…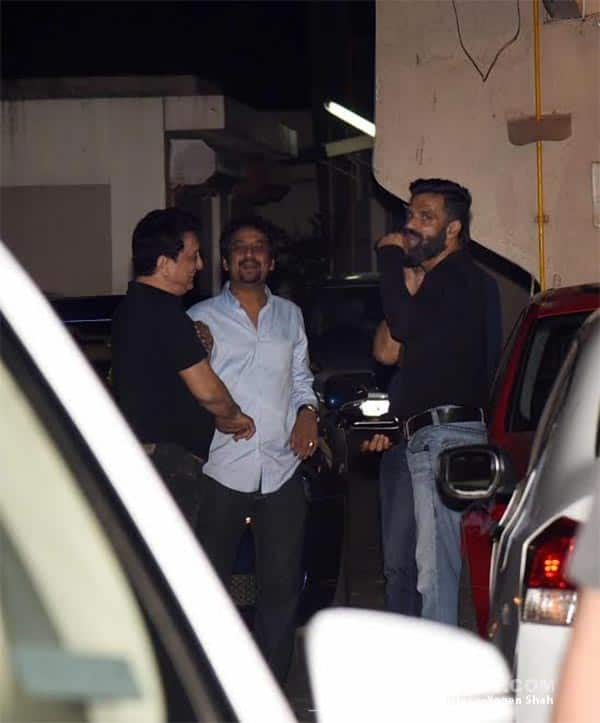 And they both were seen engaging in a long chat…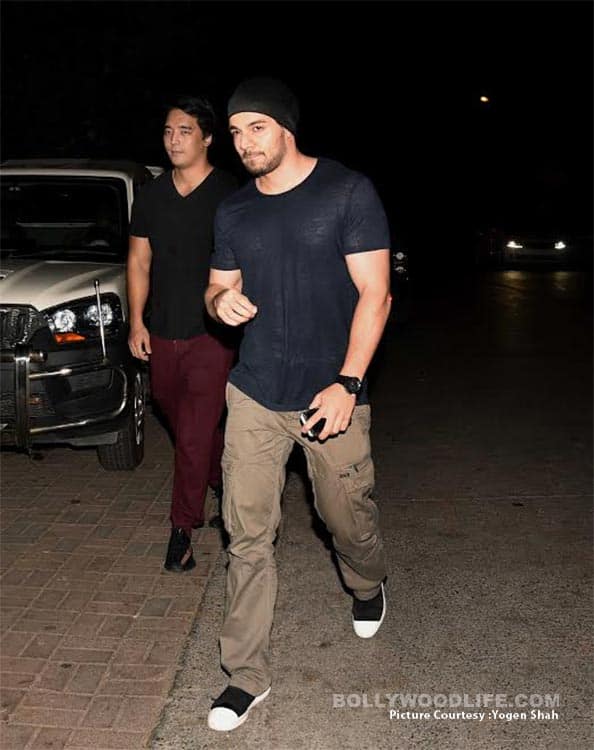 Salman's protege Sooraj Pancholi partied with Salman too, but no Aamir Khan! ALSO READ – Why is Salman Khan not promoting Aamir Khan's Dangal?