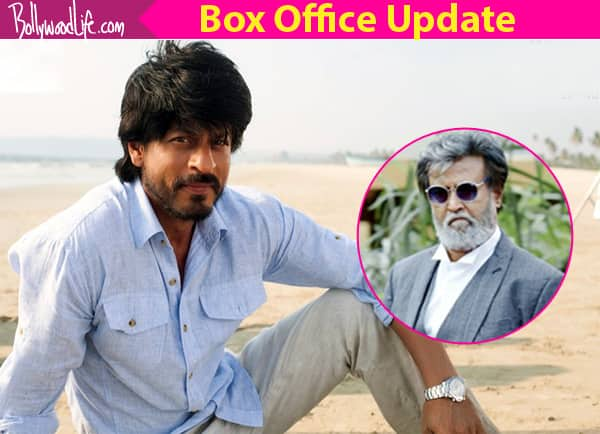 Dear Zindagi has come as a breath of fresh air for Bollywood after having a debacle of a November. Shah Rukh Khan did the unthinkable by lending support to such a small film and made it big. This itself is a life lesson for many in the industry. And it made him get so much love from the audience that he even managed to defeat Rajinikanth. Yes, Dear Zindagi's  44 cr earnings till date is far more that the lifetime collection of Kabali's Hindi version which rests at 28 cr.
Yes, it's hard to believe that there is someone who can defeat the mighty Rajinikanth. But with Shah Rukh Khan it is possible. Now we all know Rajinikanth's film has earned nearly 600 crore in all versions, if reports are to be believed. But if we take into account the Hindi version it is just 28 cr whereas Shah Rukh's film is at 44 crore. Clearly, SRK has beaten Rajinikanth hands down and with much ease. (Also read: Box office roundup November: Shah Rukh Khan and Alia Bhatt' Dear Zindagi saves the month from being a disaster)
On July 22 this year, Kabali saw a phenomenal opening worldwide. At the India box office, it managed to collect a whopping Rs 42 crore leaving behind Salman Khan's Sultan on Day 1. By the end of its opening weekend, it managed to enter the 100 crore club unsurprisingly. But despite all that it went down to Shah Rukh Khan's Dear Zindagi.
Keeping the Bollywood battle aside, we have to say this that Shah Rukh has always respected Rajinikanth. In his Ra. One, which released before Robot, he included a sequence for Chitti in it. That was the best scene in the film. Later there when SRK did Chennai Express, he shot a song tribute to Thalaiva. Many say it was SRK's attempt to tap in the crowd in the South by this inclusion since the film had a heavy dose of South Indian masala. But whatever may be the reason, SRK has always respected Thalaiva. But then box office never lies.