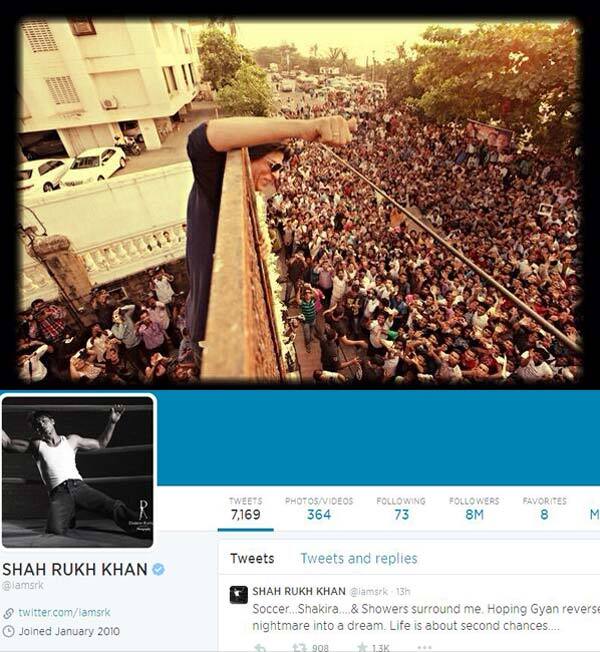 The actor reached the big mark making him second to Amitabh Bachchan on microblogging site
Shah Rukh Khan fans have a reason to rejoice. Their favourite actor touched the 8 million mark on Twitter today (June 17). SRK now has 8 million followers on his micro blogging page tracking every move his makes. Interestingly the only other actor to have more followers than him is Amitabh Bachcan with 9.11 million followers.
Next in line to catch up with SRK is his rival Salman Khan who has around 7.18 million followers, while Deepika Padukone takes the lead in the actresses ( 6.45 million) beating her rival Priyanka Chopra (6.26 million) by a small margin!