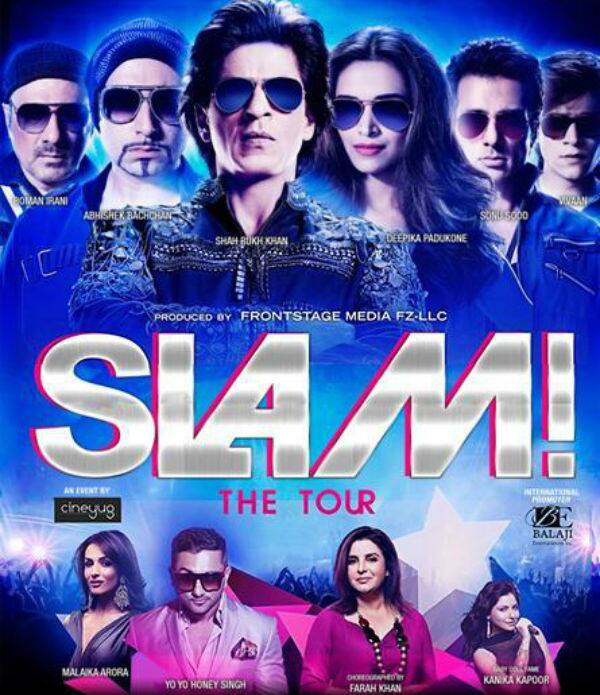 The actor has cashed in on the day of big trailer and teaser releases to announce the dates of his promotional concerts!
Shah Rukh Khan and Deepika Padukone starrer Happy New Year is set to release in November. But the HNY team has decided to start with the promotions from September itself!
Unlike many other recent films that were promoted nationally, SRK has planned to go all out and promote his much-awaited film globally! And that too in a novel way! The actor has decided to tour the world with his HNY team and hold 'SLAM! The Tour' concerts for his fans!
First SRK tweeted a picture of the HNY that will be touring for promotions, "SEDUCE u…LOVE u…AMAZE u…go MAD with u! SLAM The Tour from the Happy New Year Team."
Here is King Khan's tweet to his fans in America who might want to catch his concert, "USA&Canada Slammed in SEPT. 19th Houston, 20th New Jersey, 21st Toronto, 26th Chicago, 27th vancouver, 28th San Jose."
So get ready to get slammed by Happy New Year because Shah Rukh is ready!