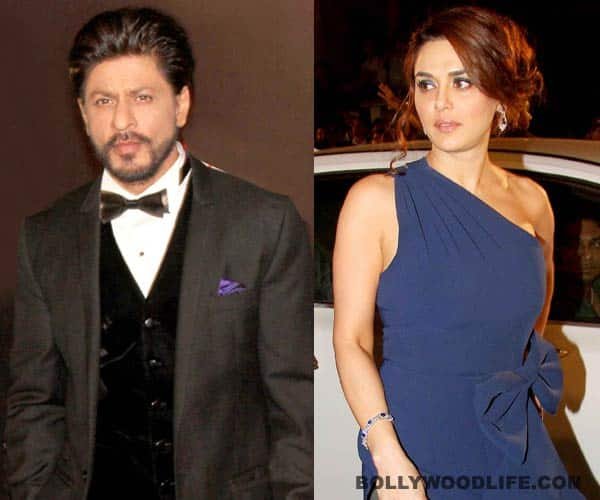 Bollywood A-listers have often shied away from commenting on controversial issues
Salman Khan and Amitabh Bachchan refused to comment on Preity Zinta and Ness Wadia case that's making headlines these days. However, Shah Rukh Khan, who was out for a Father's day event on the same day as Sallu's Kick first trailer launch commented on this episode. An IPL team owner, SRK didn't voice his support for or against Zinta, but did confirm he would have a chat with her personally. 
The Happy New Year actor said, "It's a personal issue. It's an issue she has brought up and I assume it will be dealt legally. As a friend of hers, I will just talk to her." Apart from SRK, Preity has also found support in The Dirty Picture heroine. Vidya Balan said in a recent media interaction, "I don't know the exact context of the case, so what can I say? Preity has always stood up for her rights, and that is great. If she felt it was the right thing to do, then it is the right thing. But full marks to Preity for having the courage. Why should anyone keep quiet if they want to speak up about it, or if they want to go to the police?"
One of the first Bollywood person to comment on the Preity Zinta molestation case was filmmaker Mahesh Bhatt, who wrote on his Twitter page, "A Fairy tale love story turns into A HATE STORY! What an unfortunate end to the Priety Zinta Ness Wadia romance."
Salman, who supposedly called Preity after this episode was upset when he was quizzed about Ness Wadia molestation case, he said, "Aap galat jagah par ho (you are in the wrong place)." He even reprimanded the journalist and said, "Only you are interested in knowing about this issue."
Big B too at an event of his television series said, "The matter is in court right now. So it wouldn't be appropriate for me to comment on this."
Well, looks like most Bollywoodwallahs still prefer playing it safe than express an open support to their friends. How else would you explain such safe, noncommittal responses of some of tinsel town's top actors.