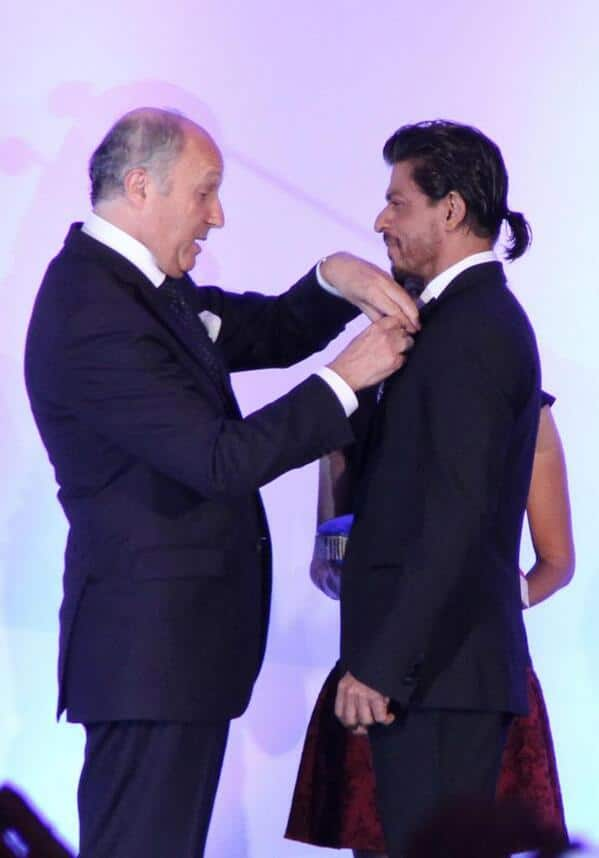 SRK conferred France's highest honour
Laurent Fabius, the French Foreign Minister, conferred France's highest award – Knight of the Legion of Honour – on Shah Rukh Khan. Kind Khan won this award in recognition of his outstanding contribution to cultural diversity across the world and his contribution to, not just world cinema, but also to the society in total.
"There are different moments in life that make you feel that you are on the right track and this is one such moment. I am truly humbled to receive this honour," said Shah Rukh, thanking French President Francois Hollande and Foreign Minister Fabius for finding him "fitting for this honour". "I am a part of the Indian film fraternity and it makes me feel proud to be recognized for the field I am most passionate about. This honour has further motivated to take Indian cinema to the next level of acceptance, love and glory. And thank you France for being so loving and appreciative of Indian films, it's extremely encouraging," he said.
The Legion of Honour was created by Napoleon Bonaparte in 1802. It is the highest award given by France for outstanding service to the country, regardless of the nationality of the recipients.