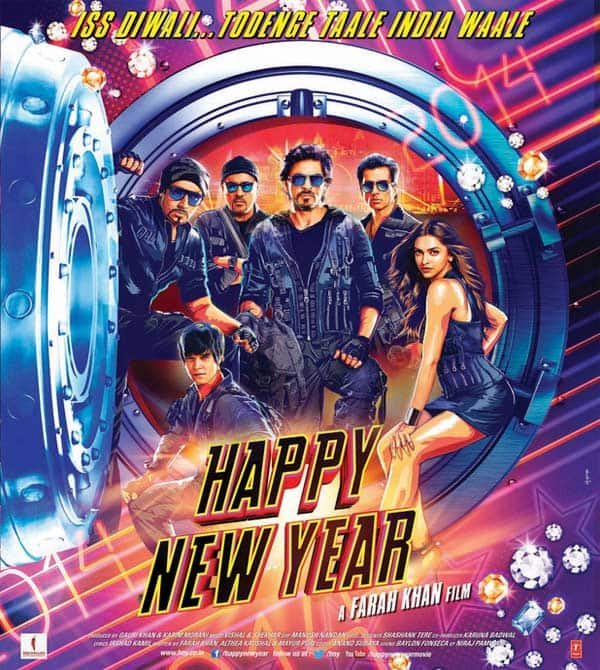 Shah Rukh with his entire star cast will be unveiling the song in a week's time
Now that everyone already knows that the Indiawaale theme forms the backdrop of the Farah Khan magnum opus, Happy New Year, actors Shah Rukh Khan, Deepika Padukone and the entire team will be unveiling the song in a week's time.
The Indiawaale number which has already become an instant rage with the audience, thanks to a portion of the song being included in the trailer, fans across the globe are waiting to see the grand canvas on which it has been shot. The team will officially unveil the song on August 31.
From colourful vibrant surroundings to huge sets, the Indiawaale number will have the typical Farah Khan touch and we hope, her magic works yet again!
The dance-heist film which goes with the caption, 'Todenge Taale- Indiawaale' is definitely one of the most anticipated releases of the year and given that this is SRK's only release this year, stakes are obviously high.
While the film storms theatres this Diwali, it is just about a week's time before we get to catch the grand surprise the Happy New Year team has planned for us.