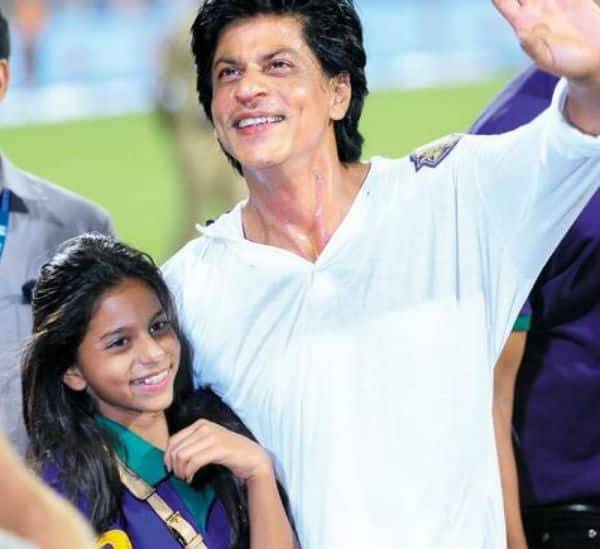 The ace actor revealed his plans on a chat show
Shah Rukh Khan has an envious film career which is only going higher. His success has been inspirational to many; his own daughter Suhana wishes to make it big in Bollywood. Recently when SRK was on The Anupam Kher Show- Kucch Bhi Ho Sakta Hai, he revealed that he would like to pass on his wisdom to his beti in the form of a book which would consist of acting tips that Suhana may fall back on if the need ever arises!
The actor said that this book would be a way of guiding and supporting Suhana throughout her acting career even when SRK won't be around. Although Suhana will take a few more years to pursue her acting dream as she is only 14 right now, King Khan has started planning on how to pen this personalised acting guide for his daughter. The Happy New Year actor has thought of the words, "To Suhana, On Acting, From Papa" as the title for this book.
SRK also said that it would be natural for his son Aryan to follow into his footsteps and take up acting as a profession but he is more certain of Suhana's desire to become an actor than his eldest son's.