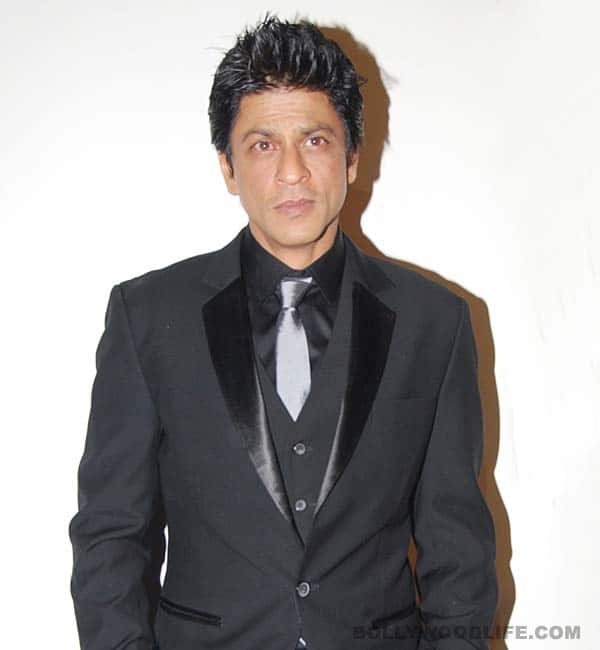 The local residents have filed a complaint with Brihanmumbai Municipal Corporation against a ramp raised on public property outside superstar's bungalow
Shah Rukh Khan's residence, Mannat at Band stand, Bandra, has been making headlines lately due to a ramp raised outside the superstar's bungalow. The local residents have filed a complaint with Brihanmumbai Municipal Corporation (BMC) against the above mentioned ramp as they claim it to be built on public property. Apparently King Khan uses the ramp to park his vanity van, which locals claim to block the way to the stairs of Mount Mary Church.
Last year, residents, under the banner of the Watchdog Foundation raked up this issue. "All we heard from the civic ward office was that they did not have the cadastral survey number of Mannat and hence could not initiate action," said advocate Godfrey Pimenta, a trustee of Watchdog Foundation. "We were appalled by this response, which we received recently under the Right to Information Act."
In the past week, the residents have renewed their fight writing to the municipal commissioner and even the chief minister demanding immediate action. " The authorities are shying away from taking action against Shah Rukh since he has connections in the right places. Why should we have double standards for illegal constructions — one for Campa Cola and another for an actor?" said the residents in the letter to BMC.
The added pressure from the locals has forced BMC to take action. Prashant Sapkale, assistant municipal commissioner of H-West Ward said,"I will send my team of engineers to inspect the site and take necessary action. We will have to see if permissions have been granted to construct any structure or ramp on the spot."
As for now, we'll just have to wait and watch as to what action will BMC take against the ramp outside Shah Rukh Khan's Mannat.