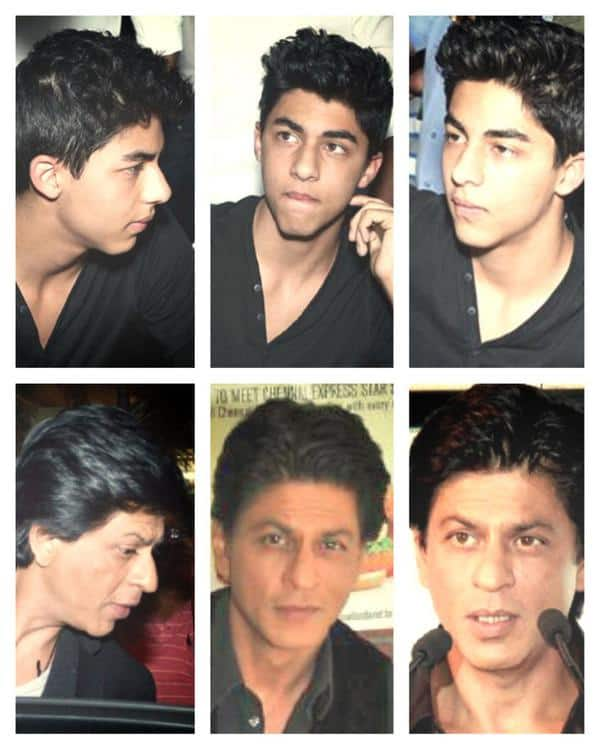 Here are the pictures of the similarities between the father-son duo
Shah Rukh Khan's son Aryan is now a big boy and he is certainly a splitting image of his father. Look at these pictures above and you will definitely agree with us.
Looks like SRK was very nostalgic for he posted this picture on his Twitter account along with a tweet which read, "The best u can do for ur sons is to instill the faith that they never feel fear coming home." Now, isn't that sweet?
Here take a look at this picture and spot the difference if you can. Well, if they ever decide to remake Dilwale Dulhania Le Jayenge, we know who would be able to play Raj! And lastly, if Aryan would only smile a little, then we'd be able to tell if he has dimples as deep as his daddy dearest.
Tell us BollywoodLifers, what do you think?