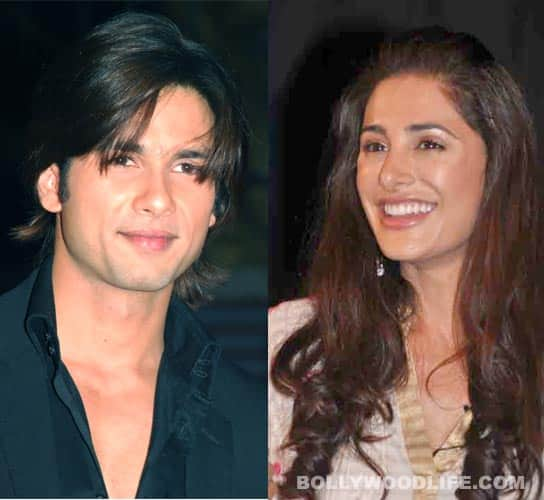 Just when we were beginning to fret over Shahid Kapoor's relationship with Priyanka Chopra going off the rails again, we got the delightful news that the actor is single no more!
Shahid Kapoor has finally found a mate in Rockstar girl, Nargis Fakhri. Surprised? You are not alone. Even Shahid's friends did not expect to see her at his birthday bash when she turned up last month. The chocolate boy of B-town has been in the news for his alleged link-ups for several years now – whether it's Amrita Rao, Vidya Balan or even Sania Mirza. The only relationship he had admitted to was with Kareena Kapoor. Post his break up with her, he never acknowledged dating anyone else (especially Priyanka Chopra) though speculations about his affairs and breakups continued to run the gamut.
Shahid isn't the only one with a history of link-ups and breakups. Nargis had them too. She was first linked to her Rockstar hero Ranbir Kapoor and then, to Shayan Munshi. The two were spotted enjoying the ICC Cricket World Cup Finals at a bar in Juhu, Mumbai. While the rumours about these link-ups spread, no one bothered to pay close attention to the growing friendship between Shahid and Nargis.
Birdies began suspecting that something was up when Shahid exited early from an event, accompanied by then 'good friend' Nargis. Post that the duo reportedly spent quality time with each other on the sun-drenched beaches of Goa while celebrating Shahid's birthday. It was there that the love story began. What's more, birdies chirp that Shahid is quite serious about his new lady love.
We hear that everything is hunky dory in the lives of these love birds and they are spending some quality time with each other. Even then, we can't help but cross our fingers. After all, Shahid does have an uncanny knack of attracting heartbreaks from the ladies he dates. Doesn't he?