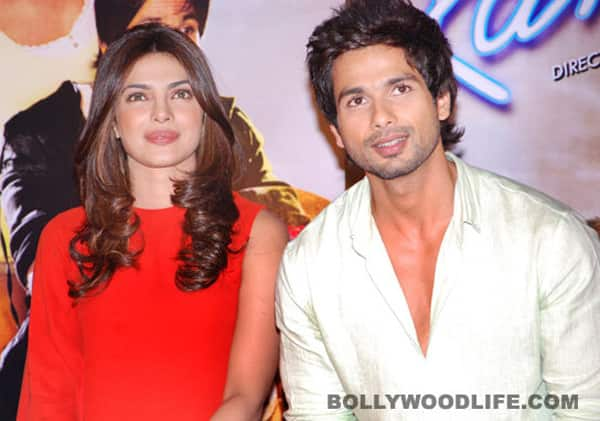 To promote their upcoming film Teri Meri Kahaani in the emerging global markets, Shahid Kapoor and Priyanka Chopra will visit various cities the world over and attend prestigious film festivals
While everybody is talking about the Cannes International Film Festival on the French Riviera, Shahid Kapoor and Priyanka Chopra have destination Down Under on their minds. The lead pair of Teri Meri Kahaani is leaving no stone unturned to create buzz about the new film around the globe. The Kunal Kohli production is slated for release on June 22 and on the same day TMK will be screened at the Melbourne Film Festival 2012. After that, it will be screened in London, Toronto and Dubai.
Director Kunal Kohli believes that film festivals such as Cannes, Stuttgart (Germany) and Melbourne help create awareness about Indian films all over the world. Starting with Australia, where the cast and crew of Teri Meri Kahaani will be guests of the State of Victoria, the promotional bandwagon will gear up to travel. Shahid and Priyanka will also perform at IIFA in Singapore to give a boost to their romantic tale and then will go to numerous other big and small cities in India to create a buzz.
We hope the unusual love story of PC and Shahid spanning three generations will live up to all the hype!