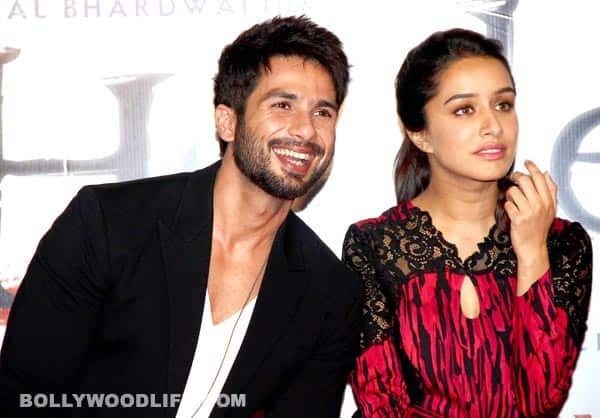 The lead pair of Vishal Bhardwaj's film went for a horse ride in the snowy region
Shahid Kapoor and Shraddha Kapoor's Haider was shot in Jammu and Kashmir and like most of us know; the weather condition in J&K is extremely cold. To assure consistency while shooting director Vishal Bhardwaj had to make some on the spot decisions.
The director had to shoot for a vital scene with Shahid and Shraddha riding a horse; however that had to be called off due to snowy conditions. Later Sasha and Ms Kapoor who are adventure freaks decided to go on an impromptu horse ride. Vishal being an opportunist caught Shahid and Shraddha's candid moment and has decided to use the same in the film.
Well we are sure Shahid and Shraddha's off screen chemistry would be as sizzling as their onscreen one, thus making a perfectionist like Bhardwaj to use their candid shot in the film.