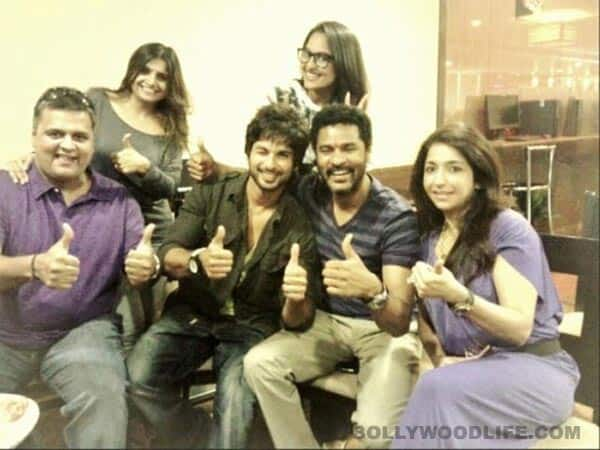 Instead of Namak, the makers of the Shahid Kapoor-Sonakshi Sinha starrer opted for Rambo Rajkumar just about six months ago, so why are they looking to change it?
Following up on popular film titles, Shahid Kapoor, Prabhu Deva and the producers of Rambo Rajkumar have decided to go for a name change for their new film. The action comedy that was initially being made under the working title of Namak was then called Rambo Rajkumar…until now. Why? because for the Shahid Kapoor and Sonakshi Sinha starrer, which will be an out-and-out masala entertainer, the makers apparently wanted a more catchy title, since they felt Namak wasn't spicy enough.
But don't forget that the producers of this Prabhu Deva directorial have registered optional titles such as Macho Rajkumar, Raja Rajkumar and Rowdy Rajkumar. "We registered these titles to give an Indian touch and might use it for a prequel or a sequel. But as of now, we've sent a few more titles for registration and keeping our options open to block suitable titles for the prequel/sequel," explained producer Viki Rajan.
We prefer Rambo Rajkumar rather than any of these new titles – Macho (which one can't really associate Shahid with), Raja (maybe) or Rowdy (ew!) or something else (hmmmm). Well, we hope that for Shahid's sake the luck of Rajkumar rubs off on him and his film, since the Kaminey star badly needs a hit. As far as Prabhu Deva is concerned, wethinks he will do fine, especially considering the fact that he has his lucky mascot Sonakshi on board. What say, peeps?