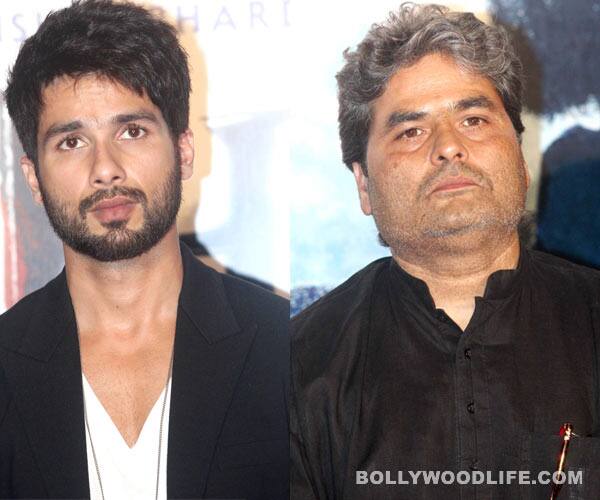 The actor and filmmaker have not charged any money for their upcoming film
We have seen quite a few B-town stars right from Kareena Kapoor to Priyanka Chopra to Salman Khan not charging any money for doing a song or a cameo in a film, but Shahid Kapoor has indeed gone extra mile. Many of you might know this but Sasha has forgone the remuneration of his upcoming film, Haider opposite Shraddha Kapoor. Yes, you read that right! Shahid, who plays the main lead in this filmi adaptation of William Shakespeare's Hamlet has not charged a single penny for the film so that neither the budget is overstretched nor the quality compromised. That's not all. Even Vishal Bhardwaj, who is the director of Haider has also not charged anything for making this film.
"Vishal sir and I decided that we want to be as true to the film as we could. And we didn't want the pressure of either his remuneration or mine to curb us in going out and making a film that we needed to make. So therefore we wanted to take that pressure off and be able to spend all the money on the film. And when I look back, I feel that it was the most right decision," said Shahid at the trailer launch of the film held yesterday (June 8).
Vishal, while talking to a leading tabloid said, "When we started planning the film, both Shahid and I agreed that it had to make money from day one. But, we also knew that Haider was a big film with a huge budget, an ensemble cast and lavish action pieces. Filming in Kashmir added to the costs. The only way we could succeed in our endeavour was not to burden the film with our remunerations. We kept the secret between us for a long time but it's finally out."
Well, so when Vishal and Shahid say that Haider is special for them, they really mean it.