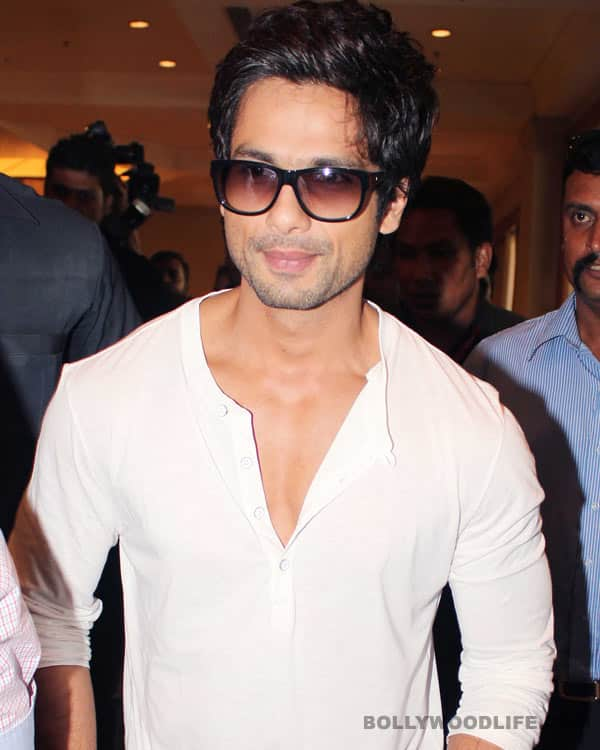 In his upcoming film, Teri Meri Kahaani, Shahid Kapoor pays a tribute to yesteryear superstar Shammi Kapoor
Director Kunal Kohli's forthcoming film, Teri Meri Kahaani starring Shahid Kapoor and Priyanka Chopra spans three eras and three different lifetimes. Shahid is absolutely excited to see the response his latest love story will receive at the box office, especially after the debacle of Mausam. But more than the film, Sasha is elated about a once in lifetime opportunity to pay homage to his favourite style icon-Shammi Kapoor.
"I have grown up watching Shammi sir's films, and have always admired him. I especially loved him in Teesri Manzil and Kashmir Ki Kali. Shammi is a style icon for a lot of youngsters even today. For the track set in the '60s, Kunal (director Kunal Kohli) gave me a video compilation of his films and songs to pick up nuances. Through this track, we are paying homage to the Elvis Presley of India," said Shahid.
The 31-year- old actor had earlier paid a tribute to Shammi Kapoor at the Zee Awards show, along with Ranbir Kapoor, in 2010. Kunal Kohli believes that Shahid is a fabulous dancer and his dance moves are inspired by Shammi Kapoor. Kunal also mentioned that in his film he's made an attempt to portray Shammi's postures and mannerism and he's been very particular about not making these references look like spoofs.
There's no doubt in our minds that Shahid is an effortless dancer and he can pull of the task of mimicking the Elvis Presley of India with ease. Sasha's fans will agree!