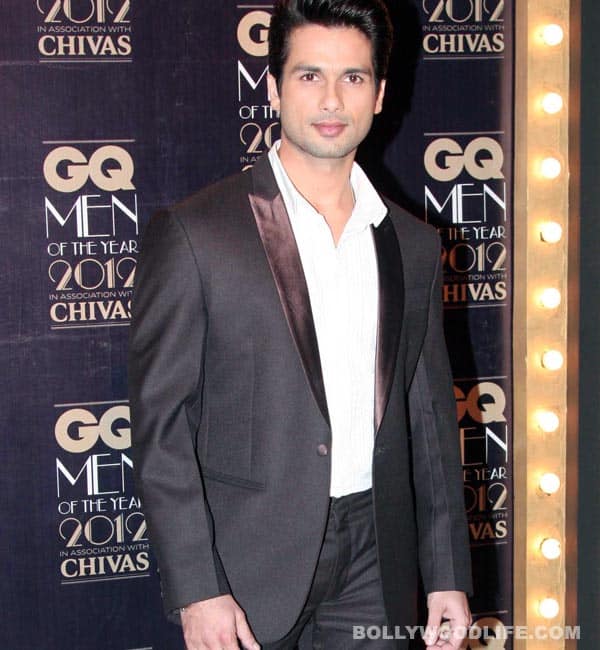 Well, we are talking about Sasha's popular track from Imtiaz Ali's Jab We Met
A superbly talented dancer and a versatile actor, chocolate boy Shahid Kapoor's career took off at a young age. His dance numbers won him high accolades from his female populace and critics alike. And even today, when someone mentions anything about our cute Kapoor lad, the first thing that strikes our mind are his hit tracks such as Mauja hi mauja from Jab We Met and Dhan te nan from Kaminey amongst others. Ever wondered how these popular songs might appear to the English speaking audience? As one of Bollywood's most eligible bachelor celebrates his decade-old journey in filmdom, we translated the lyrics of a few of his career's best songs without bothering much about the meaning which got lost in translation!
Aaja aaja dil nichode (Kaminey)
Raat ki mataki tode
Koi good luck nikaale
Aaj gullak toh phode
Hai dil dildaara mera teli ka tel
Kaudi kaudi paisa paisa paise ka khel
Chal chal sadakon pe hogi than than
Dhan te nan ta da da da
Come come heart squeeze
Night's mud pot break
Some achcha naseeb remove
Today piggy bank destroy
Is heart bighearted mine Teli's oil
Coin coin money money money's game
Walk walk road on will happen than than
Dhan te nan ta da da da
Jag saara jag saara nikhar gaya (Jab We Met)
Hun pyaar hawa de vich bikhar gaya
Dil tera hoi jave ambran nu chui jave
Mar udare dekho jigar gaya
Hun mauja hi mauja
Sham savere
Hun mauja hi mauja
Pyar mein tere
Hun mauja hi mauja
rock the party hun
Mauja hi mauja
World over world over improved gone
Hun love air in spread gone
Heart yours gone ambran touch gone
Hit fly see heart gone
Hun enjoy only enjoy
Evening morning
Hun enjoy only enjoy
Love in yours
Hun enjoy only enjoy
Pathar woh jashn hun
Enjoy only enjoy
Bakhuda tumhi ho (Kismat Konnection)
Har jagah tumhi ho
Haan main dekhun jahan jab
Us jagah tumhi ho
Yeh jahaan tumhi ho
Woh jahaan tumhi ho
Is zamee se falak ke darmiyaan tumhi ho
Tum hi ho beshuba
Tum hi ho
God you only ho
Every place you only ho
Yes me see wherever what
That place you only ho
This world you only ho
That world you only ho
From this earth to sky between you only ho
You only ho undoubtedly
You only ho
Well, that was SK and his chart-busters. Hope he continues to entertain and enthrall us in the years to come with his dhinchak dance moves.