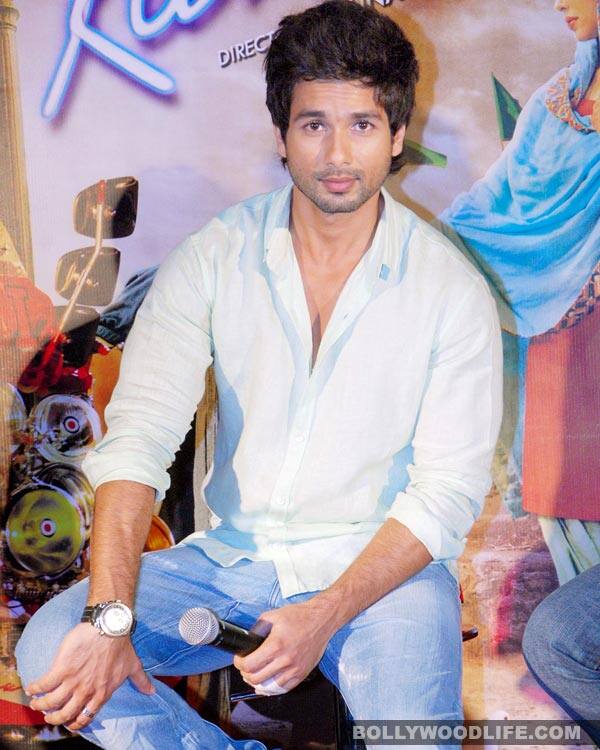 The actor has accused yesteryear star Raaj Kumar's daughter of stalking him
Shahid Kapoor seems to be getting a lot of unwanted attention these days. The actor has filed a police complaint against 33-year-old Vastavikta Raaj Kumar for stalking him. Some time ago, Vastavikta, who is the daughter of yesteryear star Raaj Kumar, moved into an apartment next to Raj Classique where Shahid lives. She told her family not to come there or interfere with her life because her husband Shahid didn't like it! It seems Vastavikta often claimed to be his wife. She landed up at his shoot several times and when she was who she was, she would say Shahid was her husband. Vastavikta's mother had even written an apology note to Shahid on her behalf.
But things didn't change. Vastavikta would often wait for Shahid at the society gate and block his car, demanding to talk to him. Sometimes she would follow him to his shoot. We hear Shahid wanted to refrain from filing a complaint against her, but he changed his mind when things got out of hand last week. Vastavikta jumped the compound wall, dodged the security guards and landed up at the Jab We Met actor's apartment on the 13th floor recently, after which the actor decided to take action. Shahid's manager submitted a complaint on the actor's behalf accusing Vastavikta of harassing him.
Vastavikta has graduated in Arts at SIT, New York and she has studied acting with Satyadev Dubey. She made her big screen debut some time ago with a small thriller called Eight. She says that she fell in love with Shahid when she met him at Shiamak Davar's dance classes many years ago. Her family is aware of her obsession with the actor, and they say she's is not mad but only crazy about Shahid. A non-congnisable offence has been filed against the star daughter.
ALSO READ: