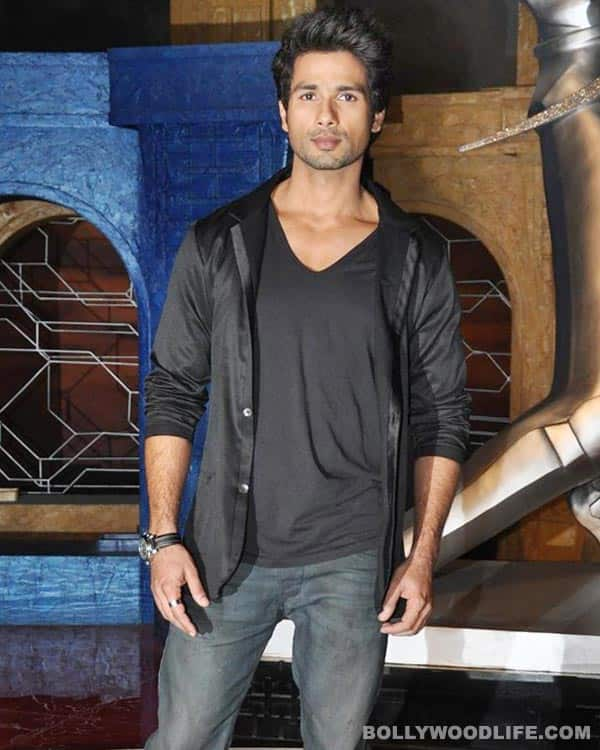 Contrary to rumours of the Teri Meri Kahaani actor being part of the sequel to Prabhu Deva's superhit production, Shahid Kapoor says he doesn't want to step into Salman Khan's shoes
It is unimaginable to watch Dabangg or Wanted without Salman Khan. It is even more difficult to step into Salman's mighty shoes and do the sequel of his famous action-packed movie Wanted. The wise Shahid Kapoor understands Sallu's indispensability. Perhaps that is the reason why he is a bit hesitant to entertain the idea of playing the lead in Wanted 2. "I don't think anyone can replace Salman Khan. I think because me and Prabhu Sir have been meeting up to do a film together and he is choreographing IIFA (International Indian Film Academy awards) …people are jumping to conclusions," said the Teri Meri Kahaani actor in an interview.
After the debacle of Mausam, Shahid badly needs a hit. Though he has Teri Meri Kahaani to look forward to, Sasha really needs a major blockbuster to stay in the reckoning. On the one hand the 31-year-old actor knows that he can't replace Salman, but on the other, he needs to take risks and show that he can play an action hero with ease.
Will Shahid collaborate with Prabhu Deva and do a high-octane action drama a la Salman in Wanted? "We have not decided anything yet, what we will do or when. But yes, we are very keen to work with each other. But these are all rumours, I have not said yes to anything," said Shahid.