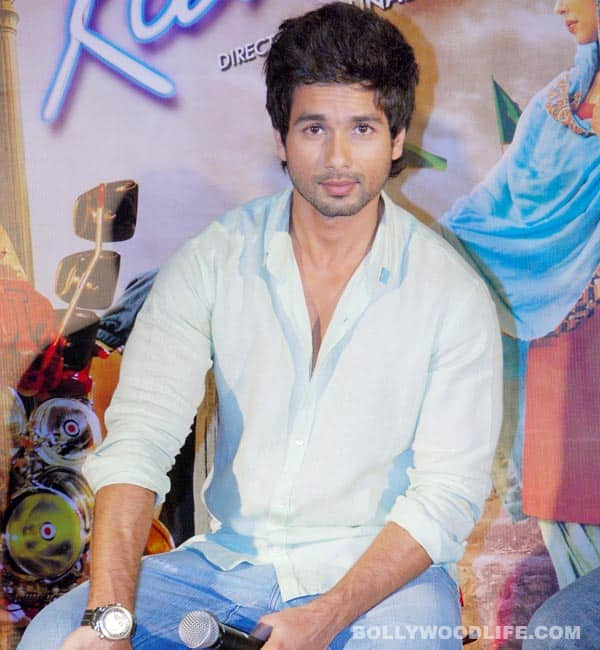 Looks like Sasha's supercool persona got him into trouble. Curious to know what happened? Here's what…
A while ago we had Shahid Kapoor whining away for the lack of work on his platter. But suddenly we hear that Sasha's plate got so full that he walked away from a Yash Raj Films' movie that's supposed to be directed by Maneesh Sharma. True? Who knows?
Problems between Shahid and the said project cropped up when the movie started getting delayed due to Sharma's illness. And once the dates of this as-yet-untiltled movie got pushed, Sasha signed Rajkumar Santoshi's Phata Poster Nikla Hero, Prabhudeva's Namak, a movie each with Beejoy Nambiar and Neeraj Pandey. Whoa! Now that's a long list, no?
And while certain birdies chirped that Shahid opted out of Maneesh's film due to lack of time, others say that Sasha's devil-may-care attitude is what irked the makers. According to rumours SK turned up for the customary puja, one that YRF conducts for its movies, an hour late, and that too dressed in shorts. Oops! How inappropriate, no?
Also, Shahid wasn't convinced with his role being that of the next-door-boy (again!), and said that he is too hot to fit those casual shoes. Ahem ahem. That, according to certain feathered friends, was the last straw.
Looking at this turn of events we can't help but wonder if Shahid is acting too moody and impulsive now that he has many movies in his kitty. Are you, Sasha? What do you think readers – is he?