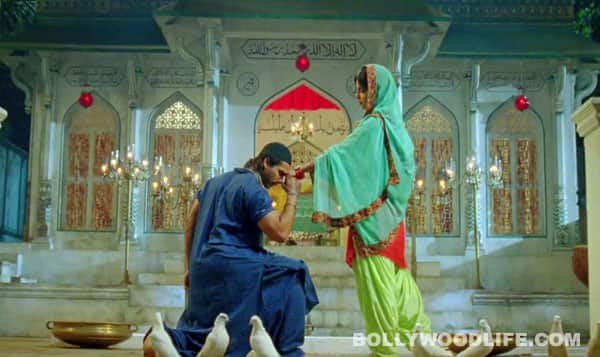 The first look of the much awaited Kunal Kohli film is out, but has nothing fresh to offer. To make matters worse, it reminds us of Pankaj Kapoor's magnum opus that was a magnum flop
B-town stars are a lucky bunch, as they get fiercely loyal fans across the globe – a feat their Hollywood counterparts may not be able to brag about. There have even been occasions when the nation has come to a standstill if a star is injured or hurt – remember the Coolie incident? On a rather happier note, we hear that fans of Shahid Kapoor and Priyanka Chopra are coming together to help create buzz about their new film, Kunal Kohli's Teri Meri Kahaani.
The trailer reminded us a great deal of Shahid's last film, Mausam. It starts off in a time long gone, and culminates in present-day London. Shahid seems to be playing a soldier to start off with, an actor along the way and the boy-next-door in the finale. Priyanka's character starts off like that of Sonam Kapoor in Mausam; then she transforms into a filmstar and ends as the girl-next-door.
Both actors seem to have sleep-walked through their roles and the much-talked-about chemistry is conspicuous by its absence. Maybe the second trailer will change our opinion, but for now, the trailer just didn't cut it. Add to that the dialogue, where the characters talk to each other in couplets – which look forced and become annoying after a while. We just hope the online campaign started by the fans manages to get people interested. Mr Kohli, we expected more.
ALSO READ: Shahid Kapoor and Parineeti Chopra in Yash Raj's next?
Karan Johar defends Gauri Khan, hits back at Priyanka Chopra!