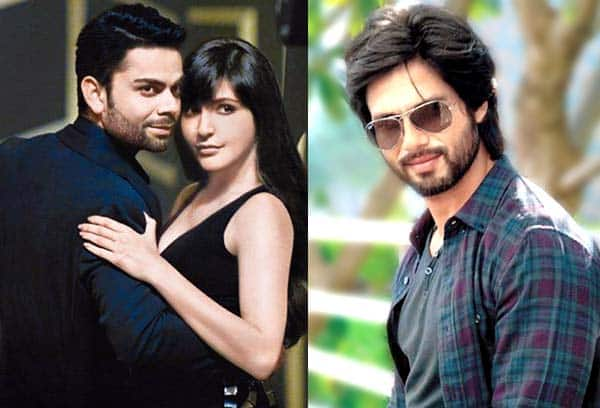 The Haider actor has spoken up about BCCI's decision to not allow WAGs to accompany their husbands on tour
Shahid Kapoor has always been one to not mince his words when it comes to speaking his mind. The very handsome actor reacted to BCCI blaming Indian cricket teams' defeat on the wives and girlfriends of the players. The BBCI suggested that WAGs (including Anushka Sharma and Virat Kohli) pose distractions for the team.
The Haider actor who has worked with Sharma in the past said that BCCI's allegations are ridiculous and it is the players' form that should be questioned not their personal lives.
He was quoted saying, "Everyone is an adult and an individual personality, and they can meet whoever they want. I personally wouldn't feel comfortable if those kinds of restrictions were put around me. And secondly, to say something like that right after we have lost a series very badly is almost like trying to put the blame on something which isn't a fundamental reason. We need to question the cricket and not people's personal time."
Well that's really well put Shahid. We just hope that BCCI takes cue from here.