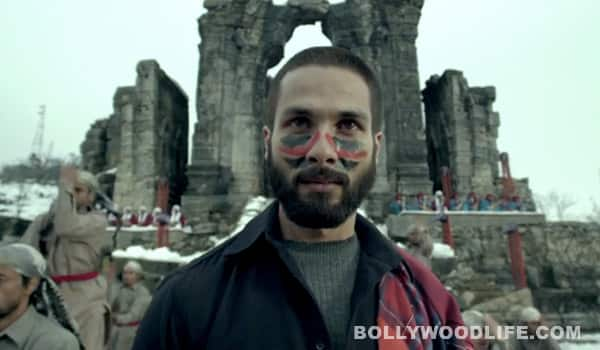 The R…Rajkumar actor had a tough time playing Haider
After Kaminey, Shahid Kapoor has joined hands with director Vishal Bhardwaj yet again. Sasha will be seen playing a rather intense character in Bhardwaj's upcoming venture, Haider, which is the adaptation of William Shakespeare's Hamlet.
And it was not very easy for the Vivah actor to play a conflicting role like this. "It's an amazing opportunity to work with Vishal sir again. And the only reason I thought that I'll be able to pull it off because I had him directing me. He really helped me throughout the journey. But this is one role which makes you feel very inadequate as an actor. Everyday when I was on the set, I had this feeling that I am not good enough to play this role," said Shahid at the trailer launch of the film held today (June 8).
Well, if you have seen the trailer of Haider, you must have surely noticed that Shahid has indeed worked very hard on this one. Will it pay off? Well, all we can do is just wait and watch.