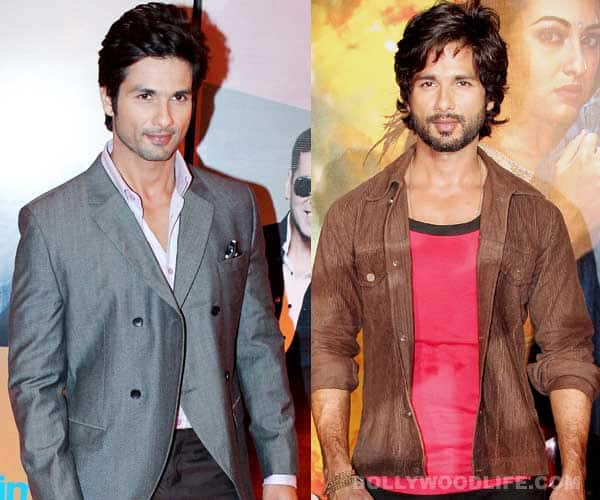 The chocolate boy has grown up…or has he? Which look works better on Sasha? You tell us
Shahid Kapoor was first seen as a fresh-faced background dancer in Taal, doing his thing with great energy just behind Aishwarya Rai (she was not yet a Bachchan then). And then he became a hero, flirting shyly and awkwardly with girls who looked older than he did in films like Ishq Vishq, Dil Maange More, Deewane Huye Paagal et al. In between there was a rather unconvincing Fida, where he tried hard to be bad and succeeded only because people were willing to be indulgent. The contrast between him and Ajay Devgn was huge in Shikhar, with the Singham star looking mature and seasoned, while Sasha came off as a still-awkward young adult who needed to find his feet in more ways than the obvious. It was only in Kaminey that his audience managed to see a different Shahid, one who could be grown up, hard, raw and tough, possible partly because of the actor's newly bulked physique and attitude and partly because of his face.
Yes, Shahid grew up. As Charlie, he hardened his jaw. He showed off a chiselled set of cheekbones. He furrowed his brow and glowered as hard as he could. And as Guddu, he smiled and stammered and fell in love. But Charlie is the character we all remember more vividly. And the stubble was the key. Since then, since all the critical acclaim came Shahid's way, the stubble has featured over and over again. In both Phata Poster Nikla Hero and R…Rajkumar the young Kapoor has left his razor on the bathroom shelf to rust while he rasped his heroine's neck with his rough chin and scratched his chin before he beat up the baddies. But is it time for a new look? Are you as fed up of seeing a be-stubbled Shahid as we are? You tell us…..