Shahrukh beats Aamir at his PR game!
BollywoodLife
Last Updated: 1.57 PM IST 06.06.2011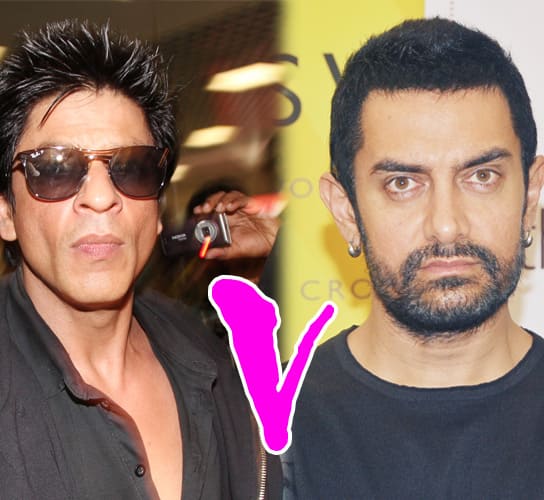 The Khans' clash might go to the next level thanks to Anubhav Sinha
Shahrukh Khan has a lot riding on his most ambitious film till date, RA.One. The marketing strategy he has been using is so far effective, with the teasers trickling in bit by bit. Many in B-town say that the Chammak Challo song was leaked on purpose, as part of the PR blitz. But it's kinda surprising that RA.One director Anubhav Sinha is now whining about the DK Bose song in Aamir Khan's Delhi Belly. While most think that Sinha is just being a concerned father who doesn't like his son humming the song (it implies a Hindi swear word when said repeatedly), there are some who claim that SRK is using Sinha to take a dig at Aamir. The SRK-Aamir battle is well known and it seems that King Khan is not letting this opportunity go to take a dig at his rival. This is in the light of the fact that Aamir himself sounded very apologetic, almost embarrassed, when he was announcing the film. Wethinks it's either a smart PR move by SRK, or else director Anubhav has an axe to grind, because his previous film Cash (Starring Ajay Devgn, Sunil Shetty, Zayed Khan, Esha Deol, etc.) wasn't a lesson on family values and good social conduct. Now we wait for Aamir to fire his salvo.
First Published: 1.26 PM IST 06.06.2011