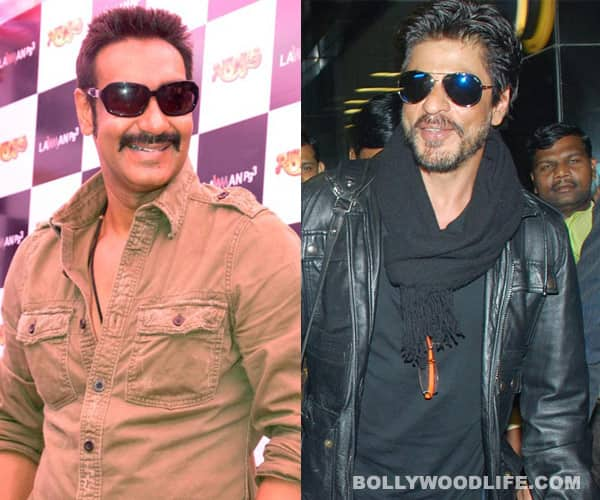 Well, now it is official – there is no war between SRK and Ajay. But there is a fight in progress…
For weeks now we have been hearing – and talking – about a panga between Shahrukh Khan and Ajay Devgn involving their new films that release on the same day: Son of Sardaar and Jab Tak Hai Jaan. But there is no trouble between the two mega-stars, we are assured, though there is a problem with both movies hitting the big screen on the 13th of this month, Diwali day. And the media has been making merry with the entire situation, insisting that it is a personal war now rather than just a clash of dates.
The story has been made more dramatic by Devgn's official complaint to the Competition Commission of India (CCI) against Yash Raj Films (YRF) for "alleged abuse of dominant position" ahead of the release of these two potentially-blockbuster films this month. The production house has denied all allegations.
And now comes an official statement from Ajay Devgn Ffilms, which essentially explains the situation and what the objection to YRF's strategy for Jab Tak Hai Jaan is. But it also clarifies that there is no panga between the stars: "YRF is trying to hide behind its dominant position in the film market. It is wrongly touting this cause of action to be based upon an alleged enmity between Mr. Ajay Devgn and Mr. Shah Rukh Khan, which does not exist."
Now that we are all clear that SRK and AD are not enemies, if not friends – and we always knew that, right! – we can now move along and get excited about the films and the festival season…no?
READ STATEMENT HERE: Jab Tak Hai Jaan vs Son Of Sardaar: Ajay Devgn Ffilms' official statement