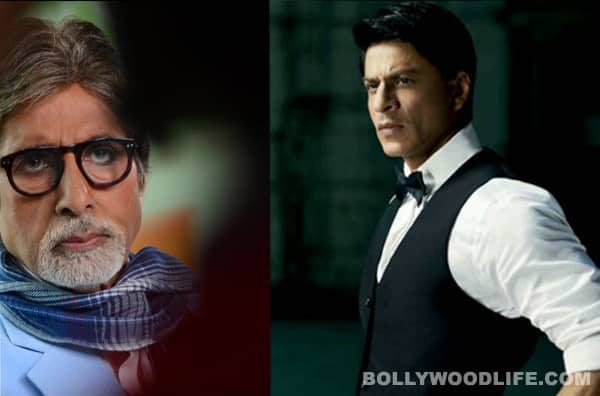 The horrific crime has created a furore in the entire country, including the hearts of these Bollywood actors
The gang-rape of a 23-year-old medical intern in Delhi two days ago has elicited responses from everyone on social networking sites, and even threatening to stall the Rajya Sabha in Parliament. Bollywood was not far behind in expressing anguish and anger. While celebs like Kareena Kapoor, Jaya Bachchan, Salman Khan, Anurag Kashyap, Juhi Chawla and Shekhar Kapur were quick to respond, Amitabh Bachchan and Shahrukh Khan took their time to say what they felt about the crime.
Said Bachchan on his Facebook page, "The horrific rape case in New Delhi is beyond any kind of vocabulary to describe its occurrence !! It is an act of a demon, a monster that deserves the harshest punishment ; a punishment that should set an example for any such perpetrator in the future …"
He added, "The gang rape in Delhi and its details are simply unmentionable .. punish the culprits, with the most severe punishment ever .. But also let us introspect ! What is going wrong with our society, our people. Naari ke roop mein hum pooja karte hain – Durga, Kali, Lakshmi ki .. jo shraddha hum yahan pradaan karte hain, apne desh ki mahilaon pe kyun nahin karte .. !!! Somewhere the fear of justice, of the system, of our morals and our upbringing has given rise to a freedom that perpetrates such crimes !! An intolerance has set in ! And unless we move fast and sure footedly to rectify this, there can be no correction. Let every Indian become a vigilante, a soldier, a commander that shall fight such heinous crimes with strength and conviction !!"
The Big B shared on Twitter earlier, " Wanted to say so much of the day .. but so disturbed by the gang rape case in Delhi .. atrocious and unforgivable !! When you speak on an issue they say, you only speak do not do anything .. when you do not speak on issue they say you never speak ! The fear of system, of order, of conduct guided by justice, is fast disappearing. Is this the freedom that our elders fought for !! -Injustice of rape shall invite many discussions. Advocate harshness of punishment, human rights move in. Follow law ..legal loopholes. Durga, Kali, Lakshmi are goddesses .. we pay homage to them, respect them. Women need to be respected, and given pride of place !! On this public platform I dare not even attempt to mention the details of the rape case .. even an animal would not behave so .. !! Enough said ! Enough ! I cannot express anymore !!"
Shahrukh Khan expressed his fear that such crimes will reach our homes if left unchecked. He said on Twitter and Google Plus, "We cannot blame a ghastly act as the collective deterioration of the world we live in. It is not an external condition. İTS US! ,İTS US becos we make that collective & if we dont punish the rapists then rightfully we will be punished..soon….very soon…when this inhuman crime hits our homes and families….very soon…when this inhuman crime reaches our homes and families…"
The victim is in a critical condition in a Delhi hospital, with her intestines damaged and huge blood loss. Our prayers for her.
Photos: Amitabh Bachchan Facebook | Shahrukh Khan Google Plus