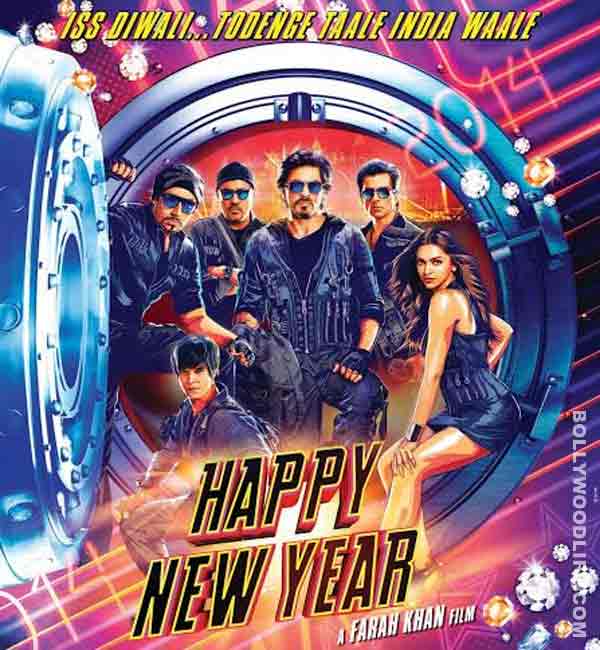 After 30 days of toiling hard on the sets of Farah Khan's directorial venture Happy New Year, Shahrukh, Deepika and the rest of the crew have expressed elation at the completion of the night shoot. Read on to find out more…
Shahrukh Khan, Deepika Padukone, Abhishek Bachchan and Boman Irani starrer Happy New Year is slated for a Diwali release this year. After an extensive and grueling month of continuous night shoots the cast and the crew of the film were delighted to share their happiness at its completion.
Shahrukh and Farah both took to Twitter to express relief over the end of this month-long shoot. An exhausted SRK tweeted that after a busy month he didn't know what to do with his free time! The Om Shanti Om director who is famous for being a hard task master, tweeted about how her crew and especially her "thrills master" (SRK) were proficient at what they were doing. Farah posted pictures of the wrap-up where one could see the entire crew beaming. But Deepika gave this occasion a miss as she was busy in Florida at the 15th Annual IIFA award ceremony. Abhishek Bachchan too was also missing in action.
As per sources HNY is almost ready for the final edit apart from certain song sequences that are yet to be shot. We cannot wait for HNY any longer and we hope that our wait proves fruitful. What do you think Bollywoodlifers?