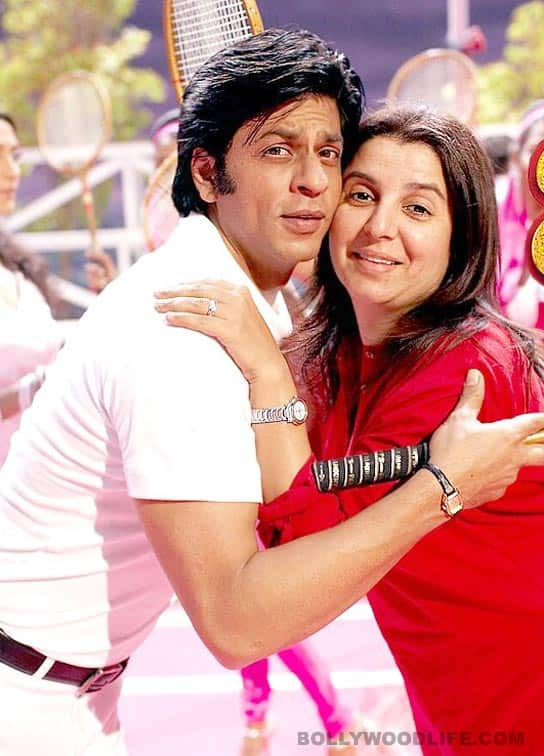 The SRK-Shirish Kunder slap saga comes to a happy ending and Farah heaves a sigh of relief
The Shahrukh Khan-Shirish Kunder slap incident had become the most talked about subject over tea and twitter. And it's not only because of the King Khan's huge fan following and his support within the industry, but it also because a sizzling Bollywood feud involving a top star does not come by that often. These incidents leave a lot of space for speculation and everyone (whether involved or not) has their own version of the tale. And while everyone expected the situation to go worse, the story has actually taken an unexpected turn, albeit for good. Shahrukh Khan has finally patched up with old friend Farah Khan and her hubby Shirish Kunder. "Some incidents in our life when resolved make relationships stronger than they were before," tweeted Shirish Kunder after the truce. It's strange that Shirish's bitter tweets have suddenly turned mushy and philosophical!
That apart, this patch up could have happened a year ago at the Apsara Awards 2011 when Farah hugged Shahrukh and explained that she chose to work with Akshay Kumar for Tees Maar Khan because she didn't want to be thought of as a director who makes films solely for SRK. But things didn't really go as expected. Hubby Shirish still harboured a grudge with Shahrukh and Farah had to choose to support her husband. And maybe if this public fall out at Sanjay Dutt's party hadn't happened, things would have remained unresolved. But the matter ended on a positive note, mainly because Farah just couldn't take the fact that the fight had become a public spectacle and they had become the butt of all jokes.
"Our issues had become the main topic of entertainment for the media and the public. It had to end and it did," Farah said to a tabloid. Well, it did but not without some drama. When friends and family saw that the warring trio, Farah's brother Sajid Khan decided to intervene. He knew that his sister had been wanting to get back to SRK for a long time. He and Sajid Nadiadwala called up Gauri Khan and asked if they could all sit down and resolve the issue. "Gauri told me that I can bring Farah over any time to her house. She told me that Mannat is Farah's home," Sajid Khan revealed after the meeting. So they marched to Mannat where the teary reunion finally took place.
But we refrain from saying that all's well that ends well because two people – Sanjay Dutt and Salman Khan – still seem to be sulking. Dutt is reportedly miffed about all the drama taking away from the success of his movie Agneepath. Sigh! And Salman is not entirely happy about his name being dragged into the big fight. While Shirish said that Sallu bhai had called him to show his support, Salman's spokesperson has completely denied this. It is good to know that Salman has stayed away from it all. So, is the Sallu-SRK truce also around the corner? This happy ending definitely gives us hope.