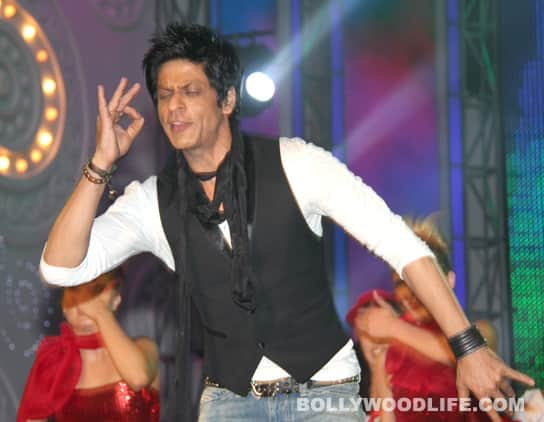 Neha Kakkar's song dedicated to SRK has received much appreciation from his fans worldwide
Shahrukh Khan's career may not be at the high it once was – eclipsed as he has been in the past year by rival Salman Khan – but his fanbase hasn't seem to have eroded at all. In fact, we are sure we won't be wrong if we say it is actually increasing day by day. The most recent example is his anthem. Over the years, Shahrukh has inspired several creative art – from paintings to books to films – but this time he has inspired a song. Singer Neha Kakkar and music composer Tony Kakkar (who has also written the lyrics) recently came up with a song about Shahrukh. Originally called the Neha Kakkar Shah Rukh Khan Song and now called the Shah Rukh Khan anthem, the song has Neha crooning her love for SRK with the help of lyrics that include the titles of most of his movies.
Unlike the song that Dhanush recently sang for Sachin Tendulkar, this one has got nothing to do with any brand that SRK endorses. Yet it has managed to grab the attention of SRK fans worldwide. Ever since Neha uploaded the video on her official channel on YouTube on February 24 this year, the video has already received 1,64,516 hits. (And that's just the official version. We are not counting all the views that the video received when it was re-uploaded on unofficial channels.) If this trend continues, it won't be long before the video crosses the 20 lakh mark. The video doesn't have the benefit of a concentrated marketing effort like Dhanush's other videos – Kolaveri di and Sachin anthem – had and yet it is doing extremely well simply through world of mouth. It has even impressed the Baadshah himself. Shahrukh tweeted, "Heard the Neha Kakkar song just now. Very sweet and the effort put in it….thanx. I feel shy with the love given to me…."
The song's popularity may or may not give the former Indian Idol contestant's Bollywood career a much-needed boost but it sure has proved that RA.One's critical failure notwithstanding, Shahrukh's fans are still standing by him.
ALSO READ: Shahrukh Khan is shocked!