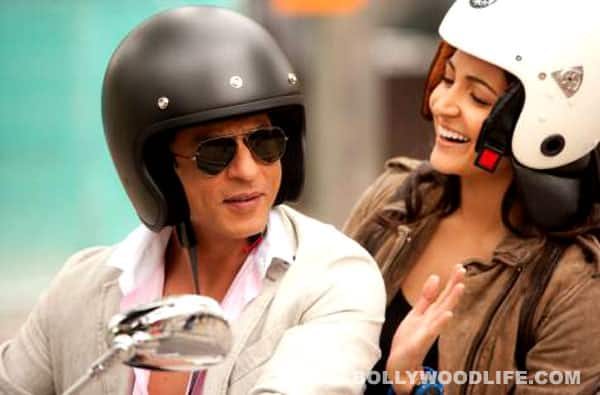 While everyone is curious to know the title of Yash Chopra's romantic flick starring Shahrukh Khan, Katrina Kaif and Anushka Sharma, we tried to discover the name on the clapperboard while the shooting was on
These days Shahrukh Khan's fans have been asking only one question: "What is the name of Yash Chopra's forthcoming romantic film starring King Khan, Katrina Kaif and Anushka Sharma?" While the filmmaker and the creative team are pondering over the title, we got our secret birdie to spy during the making of the film.
So our secret birdie flew to the distant valley of Ladakh (where SRK and Kat are shooting some complex scenes of the film) to find out the title. After all it's a no-brainer that one can find the title of a film on the clapperboard while it is being shot.
But much to our birdie's dismay, Yash Chopra has not finalised any name yet and the clapperboard refers to the movie as Production No 45.
We sincerely hope that in the coming days the film will get its proper title otherwise people will start using this weird name when they do their regular Bollywood chatter.