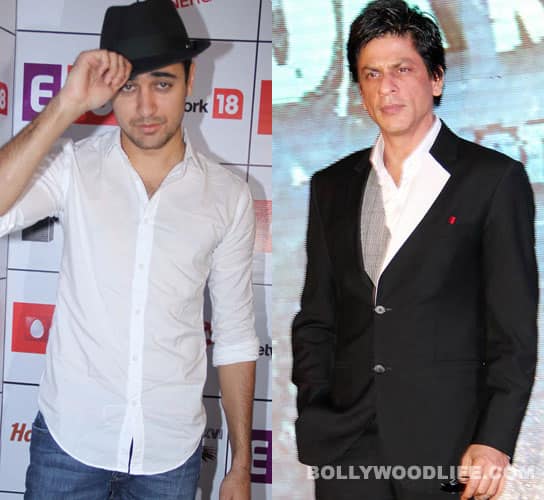 The recently released Tamil hit Vettai will soon be remade in Hindi with Shahrukh Khan and Imran Khan in the lead
UTV Motion Pictures' Vettai was a blockbuster down south, so now they intend to remake the film in Hindi with Shahrukh Khan and Imran Khan in the lead. But actor R Madhavan who was part of the original film is miffed with the makers for not considering him in the Hindi remake. Ain't that rude?Madhavan and Arya played brothers in Vettai, where one is a cop and the other is a hoodlum. The Jodi Breakers actor feels that being a popular face in both Hindi and Tamil cinema, he should be playing the lead role in the Hindi version as well. On the other hand, Siddharth Roy Kapur, CEO, UTV Motion Pictures says that they've not yet finalised the lead actors. But a Bollywood remake is definitely in order since it raked moolah down south.
Wethinks casting Shahrukh and Imran would surely be the novelty factor. But will Imran be able to pull off a ruffian's character? Considering the Delhi Belly actor has seen little or no success in the non-romantic films (Kidnap and Luck), we wonder if it's the right decision to cast him in the said role. Also, will SRK play a cop well? Nonetheless, we hope the filmmakers make a sound decision and don't let us down with the final product.