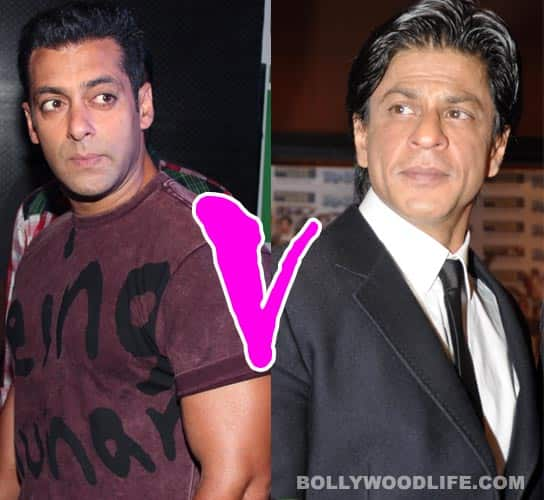 Shahrukh thinks releasing a film during IPL is not the wisest thing to do, but Salman begs to differ
Reams have been written about the war between former buddies Shahrukh Khan and Salman Khan, with neither of them coming out to the press about what happened to spark it all off that night at Katrina Kaif's birthday party. Rumour has it that it was all about Aishwarya Rai Bachchan, with SRK being crass and Sallu doing the gentlemanly thing. But we will never know the whole truth unless we are told, right? But we do follow the story keenly and check out each chapter as it unfolds in this endless saga.
The latest is pretty funny, really. And very silly. It is all about how well – or badly – movies do if released during IPL season. According to a report we read on the net SRK, as owner of the Kolkata Knight Riders, does not like the idea of releasing a new film between April 4 and May 27, which is when everyone will be glued to their television sets between 8pm and 11pm. This can "affect a film if it is an important match," Shahrukh said. "I will think about it if I am a producer. I will think twice specially during the middle of the tournament or at the end."
But arch-rival Salman had another story to tell. He will be part of the opening act in Chennai on April 4 and is all gung-ho about the matches. With his usual insouciant enthusiasm he insisted to the media, "I don't think new releases will be affected by cricket….one of my films, Biwi No 1, was released during the World Cup, and it did well."
War on and off the big screen and now on the playing field as well? Gee, life only gets more exciting in Bollywood!
READ MORE:
IPL 2012: A star-studded affair
Big budget films will take on IPL 2012