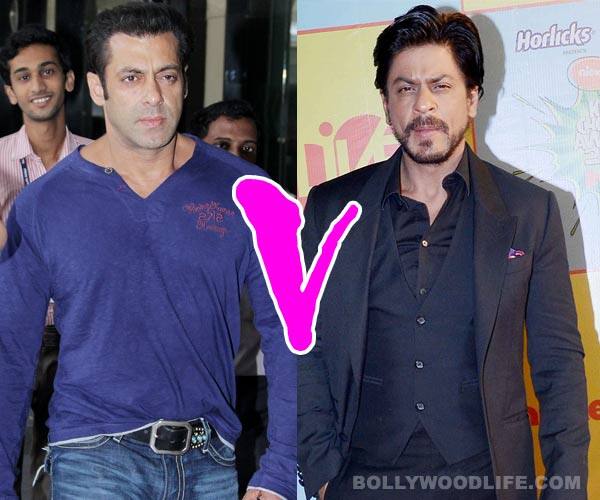 Yes, the two Khans will be clashing at the box-office. Well, not yet but two years down the line
A little birdie tells us that Shahrukh Khan starrer Raees will be releasing with Salman Khan's untitled film on the occasion of Eid in 2015. One can't forget how Sallu and SRK buried their hatchet by hugging each other at an Iftaar party this year. And when their hug story will get a lil older, the two Khans will be clashing at the box-office. We wonder if it will cause any rift between the two.
Salman is known for releasing his films on Eid and his fans love that. However, this year was an exception as the Dabangg dude didn't have any releases, due to which SRK's Chennai Express was released on Eid. Everyone knows that King Khan set unbreakable records with his Eid release. But SRK wasn't up against Sallu. In fact, filmmakers usually avoid clashing with Dabangg Khan at the box-office 'coz everyone knows how loyal Sallu's fans are. So, with Shahrukh's Raees (which also stars Farhan Akhtar) releasing with Salman's untitled next with Kabir Khan on Eid 2015, who do you think will win the box-office war?