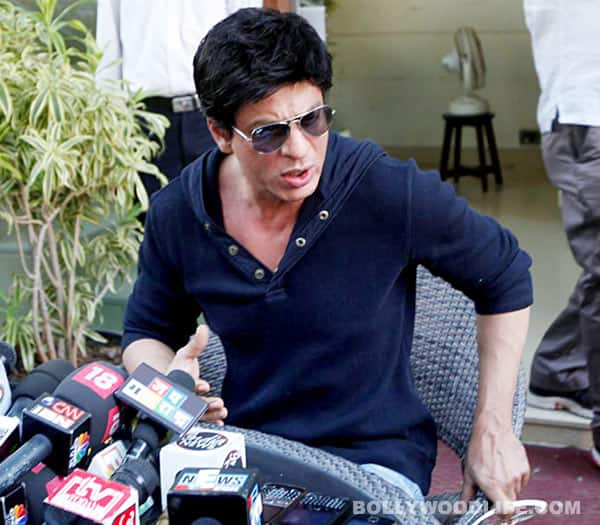 The actor will not be allowed to enter the stadium for five years, but BCCI can intervene
Shahrukh Khan's late night fight has proved costly for him. The superstar has been banned from entering the Wankhede stadium in Mumbai for five years for allegedly breaking the rules of the ground and abusing security personnel.
The incident occurred after SRK's team Kolkata Knight Riders defeated Mumbai Indians in the league match of the Indian Premiere League 5 tournament. The Mumbai Cricket Association officials immediately called for a ban, but the decision was made official only today. The head of the MCA, Vilasrao Deshmukh, announced the decision this morning. However, the Board of Control for Cricket in India (BCCI) reserves the right to repeal the ban, said IPL chairman Rajiv Shukla.
Meanwhile, Shahrukh has denied that he misbehaved on the grounds. In fact, he stated in a press conference yesterday that the security guards and other MCA officials were manhandling the children under his care and that's why he turned verbally abusive. He also flatly refused to apologise to the MCA and said he couldn't care less if they banned him from the stadium. "They should apologise to me. This is extremely high-handed behaviour. Personally, if this is the kind of behaviour meted out to people, I wouldn't want to go there. Let them decide…extreme attitude of highhandedness," he insisted.
The MCA registered a complaint with the local police station, and Shahrukh has been booked under Indian Penal Code sections 323 (punishment for voluntarily causing hurt) and 506 (punishment for criminal intimidation).
Meanwhile, support of SRK for his actions has been unwavering from friends and family, but fans have been objecting to his behaviour. Will this signal a negative wave against the superstar? We wait to find out…
ALSO READ: Is Shahrukh Khan the new 'bad man' of Bollywood?
Shahrukh Khan was in no mood to listen: Vilasrao Deshmukh
Shahrukh Khan was trying to protect his daughter at Wankhede