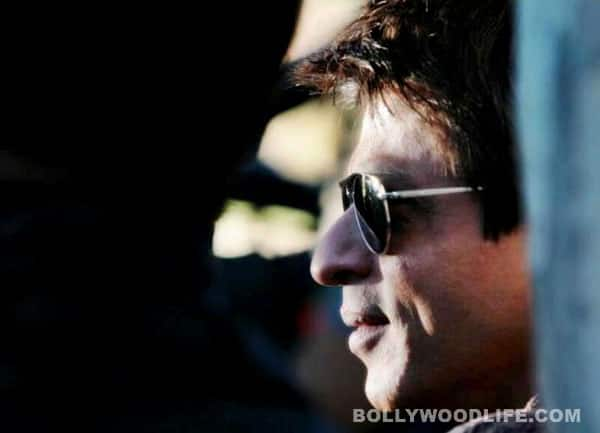 SRK's five-year ban on entering Wankhede stadium at Mumbai after the Indian Premier League 2012 scuffle continues
In spite of the ban on Shahrukh Khan's entry into Mumbai's Wankhede stadium, the actor joked about barging into the dressing room in disguise during his team Kolkata Knight Riders' (KKR) match versus Mumbai Indians (MI) tonight at the Indian Premier League (IPL) 2013.
The Mumbai Cricket Association (MCA) and the police do not share the star's sense of humour. Upon a request from the cops, the MCA handed over a letter to the Marine Lines police station to be on alert and not let Shahrukh enter Wankhede. Ravi Savant, MCA President, said, "We wrote a letter to the Marine Lines police station today asking them not to allow Shahrukh Khan inside the stadium on Tuesday. This was after the police had asked us to send a letter to that effect."
SRK had a scuffle with the security guards the last IPL season at the Wankhede stadium, when he entered the premises after the match between MI and KKR was over. Incidentally, MI lost to KKR in their home ground and tempers were flaring. SRK maintained that the security manhandled his children and their friends and so he retaliated. The late Vilasrao Deshmukh, then heading the MCA's managing committee, banned the actor from entering the stadium and the MCA premises for five years.
With tonight's match likely to be a close one, the MCA and the cops are taking no chances and want SRK to be kept away from the stadium. Do you think SRK should break the rules and still enter Wankhede?
ALSO SEE: IPL 2013: Shahrukh Khan and Brett Lee at KKR's dinner party – View pics!