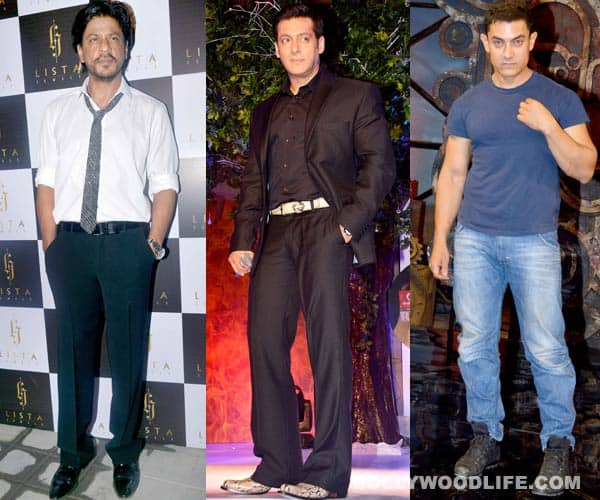 The Happy New Year actor has more celebrations in store…
Shahrukh Khan is the most attractive Indian personality, we ain't claiming this but according to a recent survey this indeed true. SRK has beaten top celebrities in Bollywood to win the title of 'India's Most Attractive Personality'. Trust Research Advisory (TRA) conducted a survey across 16 cities to measure brand attractiveness of celebrities and listed 25 personalities from the field of cinema, sports and social-spiritual, business and music.
The Bollywood contenders were Salman Khan, Aamir Khan, Amitabh Bachchan, Madhuri Dixit- Nene, Mithun Chakraborty, Aishwarya Rai Bachchan, Priyanka Chopra, Rekha, Sonakshi Sinha, Lata Mangeshkar, Sunny Deol and Abhishek Bachchan. The list also included several top cricketers like Sachin Tendulkar, Sourav Ganguly, Chris Gayle, Mahendra Singh Dhoni.
While Shahrukh bagged the numero uno position the Amitabh Bachchan ranked second in this list followed by Indian cricket team captain Mahendra Singh Dhoni the perfectionist Dhoom:3 star made it to the fourth place. Looks like in the game of No.1 Khan of Bollywood SRK still is right up there.
BollywoodLifers, do you agree with this survey result? Post your thoughts…