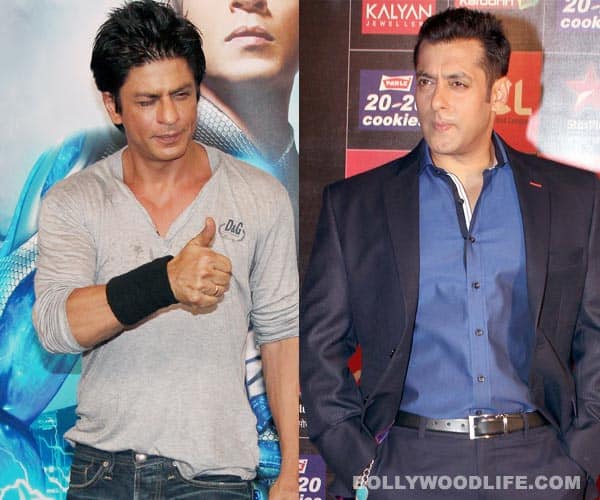 The Jab Tak Hai Jaan actor has been voted as the best villain with a fine signature move in a poll conducted by BollywoodLife
Shahrukh Khan, we are sure, will giggle in his trademark style once he gets to know that he's been voted as the best bad guy of B-town in a fun poll conducted by us. BollywoodLifers (our loyal readers) participated in this poll enthusiastically to voice their opinion and crowned the Baadshah of Bollywood as the baddie they would love to see on the big screen. Shahrukh netted a good 36.29 percent votes to win the title.
Hrithik Roshan gave a tough competition to the superstar by bagging 34.58 percent votes. BollywoodLifers thought that Hrithik's personality and the way he charms the audiences every time he appears on screen can make him look like a sexy villain. But sadly, the Agneepath star could not beat SRK.
Surprisingly, Salman Khan got only 15.54 percent votes. The number came as a shocker because Sallu always tops our readers' vote banks and woos them with his Dabangg personality. But this time perhaps his fans want to see the Tiger only in a positive role. The other contenders did not fare well in the poll. Only Akshay Kumar was the saving grace as the Khiladi star got 8 percent votes. Aamir Khan – who is known for his exceptional acting abilities and is also playing a negative character in his forthcoming action movie Dhoom 3 – failed to get respectable number of votes, while Amitabh Bachchan, Ajay Devgn and Anil Kapoor too did not do well as the best baddies.
Watch the detailed report card and tell us if Shahrukh Khan truly deserves the title of the best B-town villain.
Who could be Bollywood's biggest best baddie?