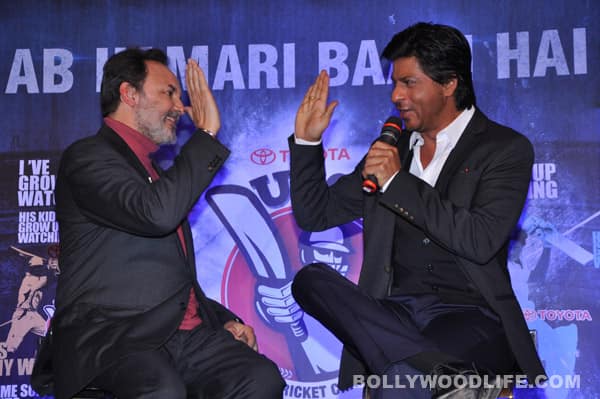 The Chennai Express star launched the first ever Toyoto University Cricket Championship to promote sports at the university level
Shahrukh Khan is a sports freak. We know that the 47-year-old superstar Khan supports many sporting causes and tries to involve himself in as many sporting events as possible. He's often seen on the small screen rooting for his IPL team Kolkata Knight Riders. And now SRK has been announced as the brand ambassador of the Toyoto University Cricket Championship.
Supported by the Ministry of Human Resource Development, in partnership with Association of Indian Universities and NDTV, this initiative will foster cricketing talent at the university level. The slogan of this tournament is indeed dramatic as it roars – Ab Humari Bari Hai.
SRK believes that this initiative will benefit emerging talents and also maintains that sports in general, teaches many lessons in life."I used to play in school and colleges. I used to play in university and I truly believe whatever I am today has been actually learned through sports at those level. And I do feel if we need to promote sports in this country, even though we are starting with cricket, and I know there will be a lot of questioning about this, it is important that we start at the grassroot level. Nothing better than starting it at the university level," said SRK about this one of its kind sporting initiative.
With SRK's powerful backing to this championship, we think we will see some fresher and younger talent emerge from this sporting initiative to make India proud.