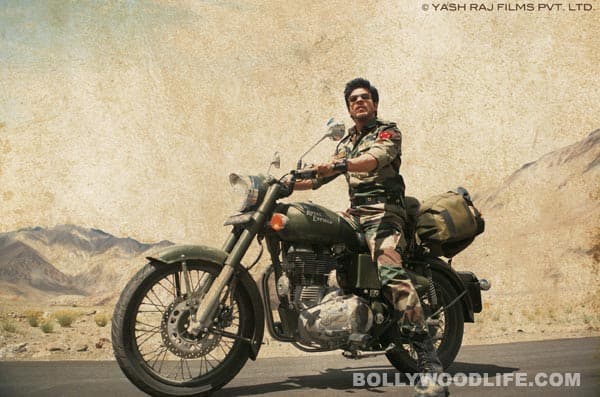 Shahrukh Khan turned 47  yesterday. We look at how his Tarot cards predict his next year in terms of his health, career and personal life
The first and most important area of Shahrukh Khan's life, which goes unaddressed, is his health. The King of Swords certainly shows an upcoming sensibility towards taking his health seriously, but this will only come through by sticking to a new routine. The Seven of Swords and the Chariot do warn of headaches, discomfort in the legs and spine, as well as lung-related concerns. It would be foolish of Shahrukh to take things too lightly, especially since he has a busy work year ahead of him.
SRK's Diwali release Jab Tak Hai Jaan will have a good start, mainly due to the pull that the star has. He will be like the Emperor – strong in his stature and command. Despite this, it will be tough to maintain the positive momentum. The Hanged Man suggests that JTHJ may not receive its due at the box office but will be well appreciated.
Films made under Shahrukh's home banner Red Chillies Entertainment will see success. But before such a stage is achieved, the Six and Seven of Swords recommends he put together just a few of the best ideas of his team and that will see the rise of his production company – bringing success and hence elevating the financial position of the company. The King and Seven of Pentacles reinforce this and also hint at Shahrukh being the king of the box office in 2013.
SRK's 2013 projects, Happy New Year and Chennai Express will be a lot to manage, but the shooting of both films will start off on a positive note, taking Shahrukh on a journey that he will enjoy. 2013 is a No1 year for him, where the Sun will rule him – but it's also the time for new beginnings, therefore all his projects and ideas will manifest well.
The Seven of Wands and the King of Swords represent the next 12 months for Shahrukh as a year filled with immense achievement, but he will feel the need to spend more time with his family. The Empress card shows the support that the actor will receive from his wife, Gauri and the balance his family will bring him. He will be calm, composed and in control of 2013.