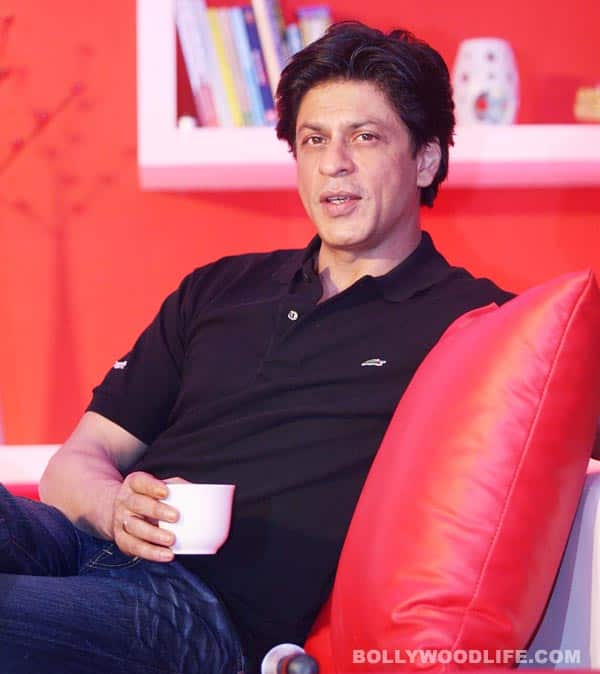 The dimpled actor turns 48 today
Born on November 2, 1965, Shahrukh Khan who is often called as the Baadshah of Bollywood, has acted in over 75 films ranging from romantic dramas to action thrillers. The actor has won the maximum number of Filmfare awards. SRK was awarded the Padma Shri in 2005 and the prestigious Ordre des Arts et des Lettres by the Government of France in 2007 for his contribution to films. The actor is currently working on the second schedule of Farah Khan's Happy New Year which also stars Deepika Padukone, Abhishek Bachchan, Boman Irani and Sonu Sood.
As the Chennai Express star turns a year older, we cherry pick quotes that the superstar has been posting on social networking sites over the last few days. These made us grin and helped us discover a new side of SRK's personality. Read on and tell us what you think about these…Also, don't forget to send in birthday wishes for your favourite actor.
• All u need is a tiny place of truth. A space where you are completely understood, loved, seen & protected. U belong.
• Today is a new day, let yesterday be, ignore the nite, don't think about, don't make it yours. Make today yours, cos it's waiting to be owned
• Is it possible to truly know another person…is it even a worthwhile pursuit..?'Elementary' I really like this series…Sherlock Holmes
• "In the midst of winter, i found there was, within me, an invincible summer" Albert Camus.
• "Of all the judgements we pass in life none is more important than the one we pass on ourselves."….and difficult to accept