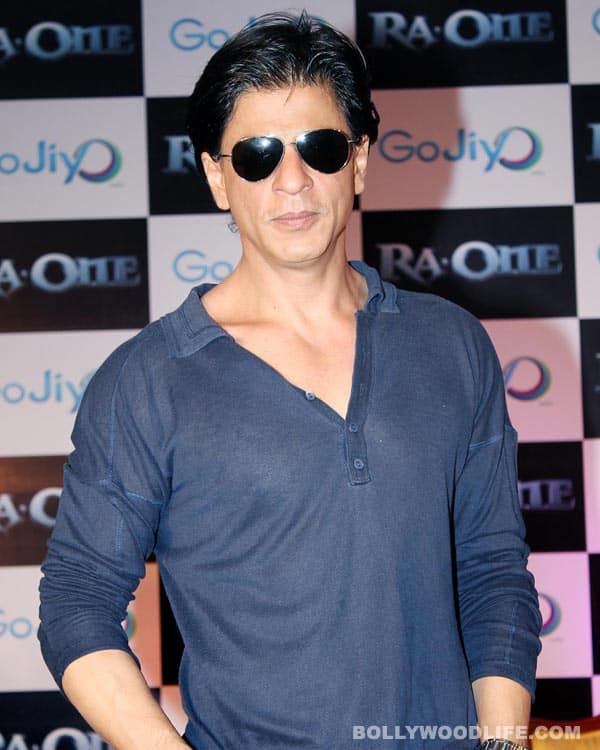 But not with the maker of Joker, this was a more private moment. Ahem, ahem…
On a lazy afternoon Farah Khan decided to pay dear friend Shahrukh Khan a visit. And we're told that Shirish Kunder was also supposed to accompany his dear wife for a tête-à-tête at Mannat. But alas! It was only FK who made it to the meeting. Tch tch…
Later we heard that the POA for the meeting was not Joker, but Farah's next movie, Happy New Year. Oh, that means Shirish actually wasn't supposed to be there, right?
But as Farah and Shahrukh talked about HNY and almost everything else under the sun they landed on FK's current favourite topic of discussion – aliens from Joker! And she candidly asked Shahrukh if he would like to meet them. Shahrukh, being the generous friend that he is, obliged. And without wasting any more time, Farah called up Joker's production team and got the aliens delivered to Mannat. Whoa!
It must have been such a sight for the bewildered neighbours of Shahrukh to see aliens happily entering the superstar's bungalow, no? Well, we just couldn't help chuckling at that vision.
Anyway, the aliens were summoned and they spent quality time with the Baadshah of B-town. What's more, they even shot a 'fun video' – as reported by our favourite shocked birdies – with him.
Bonding with the aliens was surely fun, right Shahrukh? So bonding with Shirish Kunder also wouldn't be that bad, no? C'mon SRK, ek chance toh banta hai. Wink, wink.