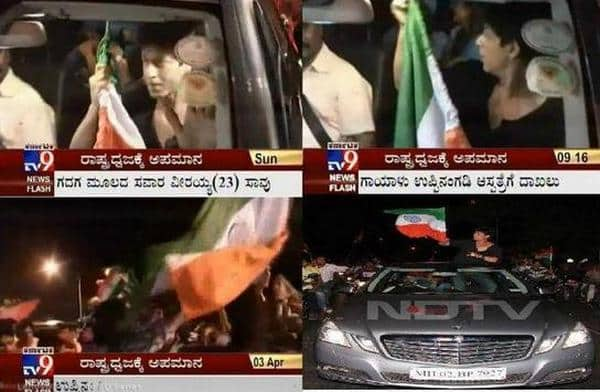 A FIR has been filed against the superstar for allegedly dishonouring the tricolour after 2011's cricket World Cup win
A First Information Report (FIR) has been lodged against Bollywood superstar Shahrukh Khan for what has been termed the act of showing disrespect to the Indian flag. Ravi Brahme filed a complaint on August 14, 2012, with the Chaturshrungi police station in Pune after watching a video of the actor holding the tricolour upside down post India's cricket World Cup victory in April 2011. The case has now been transferred to Mumbai. King Khan has been booked under the Prevention of Insults to National Honour Act, 1971.
BollywoodLife did a story on January 25, 2012 with images from the same video that showed SRK fluttering the flag upside down. And frankly, from the footage, it seemed that in the excitement of India's World Cup win, Shahrukh was not even aware that the flag was ulta. So we think he should be given the benefit of the doubt here. What do you think, Bollywoodlifers?
Incidentally, the complainant had also filed an FIR against Gehna Vashisht who had wrapped the tricolour around her body. The starlet was arrested and subsequently released on bail on Sunday.