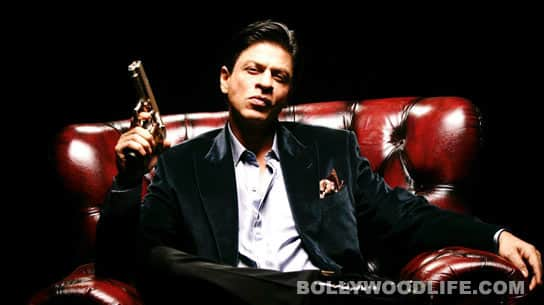 King Khan has always maintained that he never charged his producers for his films. News is that he has had enough of working for friends at a low cost and is starting an empire of his own that will overshadow the rest of Bollywood
Mixing business with pleasure is usually not a good idea and for the longest time Shahrukh Khan has been working with his coterie of friends more than on films that challenged him. Buzz is that after all these years of being shortchanged by his so-called 'friends' who have been literally living off his popularity and superstardom, Shah Rukh Khan wants to turn his production company, Red Chillies Entertainment, into a full-blown Bollywood film studio, which will have a vision that will surpass the likes of UTV, Dharma Productions or even Yash Raj Films.
News is that King Khan is looking at hiring someone to take over this dream, a head of operations who will not only share his grand vision, but also ensure that it works. Unlike the usual one or two films that his production company churns out every year, SRK wants to up the ante and make more. He might not act in most of them, but he will be an integral part of each nevertheless. The mantra being thrown around in the Red Chillies boardroom is 'minimise outside commitments'. Does it imply that Yash Chopra and Karan Johar will not be Shahrukh's top priorities any longer? Where does SRK wish to lead his company to? Which is that pot of gold at the end of the rainbow? Will it cause more films like RA.One to be made? While the last concern sent a chill down our collective spine, we are hoping that SRK manages to achieve what he wants and keeps us entertained like he always does.
Click here to find out Who will Shahrukh Khan's heroine be in Rohit Shetty's Chennai Express?