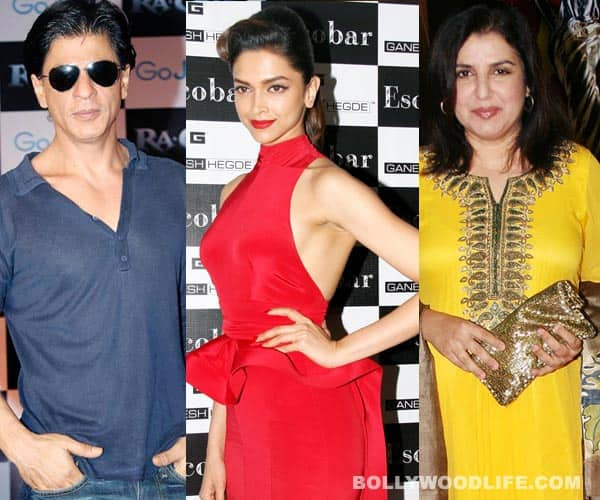 The Om Shanti Om team will be seen working together again in Rohit Shetty's Chennai Express
Shahrukh Khan, Farah Khan and Deepika Padukone proved that they are quite a trio after Om Shanti Om went on to become a blockbuster, and now the team is back in Rohit Shetty's Chennai Express. Although Deepika Padukone was a newcomer then and she had described how Farah was the ultimate taskmaster, Shahrukh always seems super comfortable in his buddy Farah's presence. The team has definitely evolved over the years, and their equation has changed to quite an extent. But trust them to come up with eccentric stuff every time they put their heads together. Remember Love mera hit hit from Billu (2009) – wasn't that a super quirky track? That's what we call a close-knit team with each of them having a huge amount of potential.
Now, the three are back to work for a romantic number in Chennai Express, composed by Vishal-Shekhar. It will be choreographed by Farah Khan and will be shot in Wai on December 24, 25 and 26. Now doesn't that look and sound like a deadly combo already? We, the hardcore movie buffs, are definitely looking forward to it….